Risk management apparel makers' main focus now
Experts say at HSBC webinar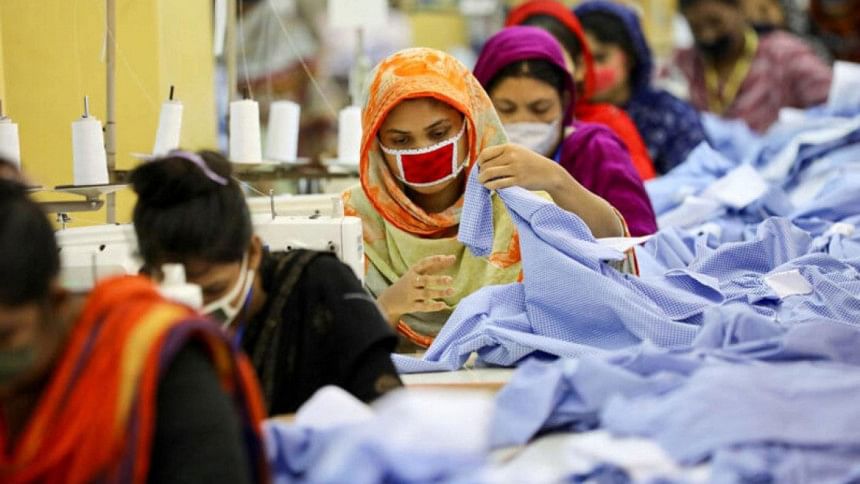 Bangladesh's apparel industry is now emphasising on risk management as order cancellations and reductions, payment deferrals and shipping delays left many in financial uncertainties during the Covid-19 pandemic, experts said.
They were addressing a webinar organised by HSBC, Serai and the Bangladesh Knitwear Manufacturers and Exporters Association (BKMEA) on Tuesday to discuss how the sector could grow and manage risks in 2021.
Serai is the HSBC's technology subsidiary allowing highly secure data sharing among industry participants and access to a range of digital solutions, the bank said in a press release.
An effective risk management framework has become essential for apparel businesses while monitoring could allay threats, said the attendees, including businesspeople, exporters and regulators.
Vivek Ramachandran, Serai CEO; Kevin Green, country head for wholesale banking at HSBC Bangladesh, and Mohammad Hatem, BKMEA senior vice president, also spoke.