Rice import resumes at Benapole land port after 10 months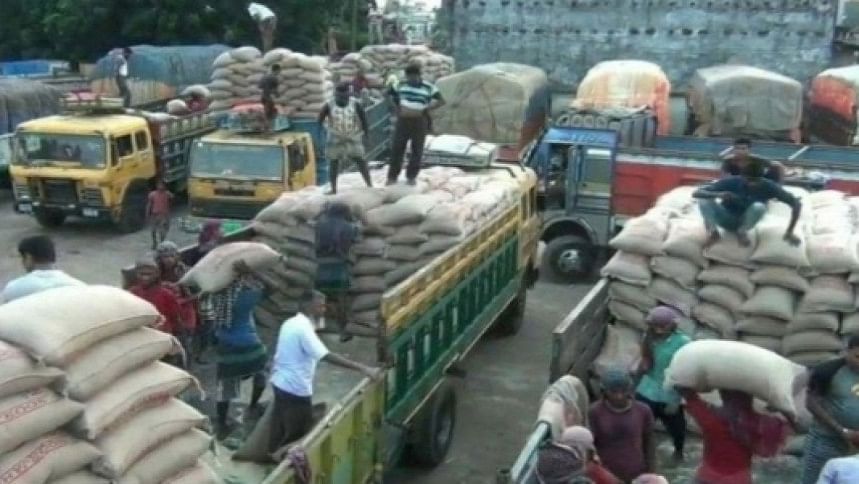 Import of rice from India resumed at Benapole land port today (July 17) after 10 months with a consignment of 512 tonnes rice entering Bangladesh side in the afternoon.
Each tonne rice is being imported at USD 340. Customs authorities at Benapole are clearing each tonne of coarse rice at USD 380 and fine rice at USD 450 after tax, reports our Benapole correspondent.
Importers have to pay import tax of Tk 9.90 for per kilogramme of rice at 27.5 percent tax on the import price.
The government on August 31, last year barred rice imports from India to ensure better market price for locally produced rice, said Md Matiar Rahman, director of India-Bangladesh Chamber of Commerce.
Following the floods this year which damaged crops significantly causing a rise in price of rice in the market, the food ministry permitted 95 importers to import 4,09,000 tonnes of rice from India on June 30, he added.
A total of 14 trucks brought in the consignment of 512 tonnes rice today. Concerned officials have been directed to clear the consignment from the land port in the shortest possible time, said A Rashid Bhuiyan, joint commissioner of Benapole Customs House.