Remittance flow hits five-month high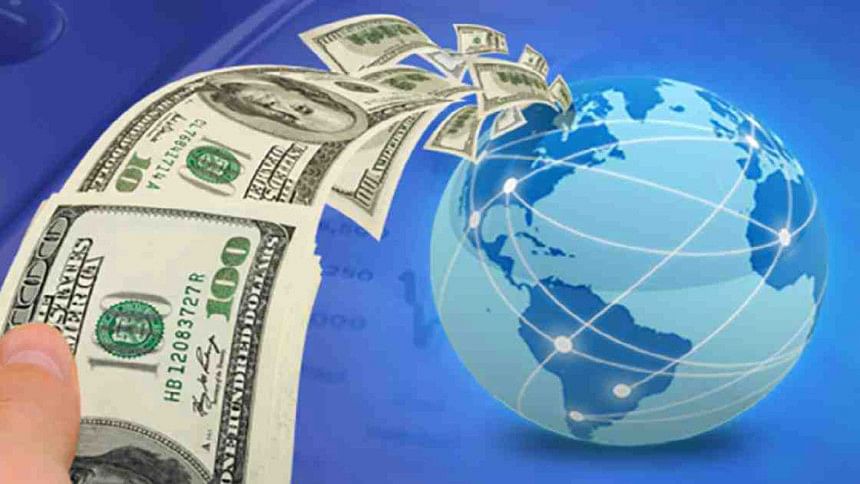 Remittance flow to Bangladesh rose to a five-month high in January as banks have given all-out efforts to mobilise dollars from abroad to tackle the stress in the foreign exchange market.
Expatriates sent home $1.95 billion last month, the highest since September when $1.53 billion flew into the country, data from the Bangladesh Bank.
January's receipts were nearly 15 per cent higher than December's $1.69 billion and 14.9 per cent from $1.70 billion recorded in the same month last year.
A central banker described the higher flow of remittance as a positive sign for Bangladesh.
"The robust inflow of remittances in January has given a breathing space to both the government and the central bank to manage the ongoing crisis in the foreign exchange market."
The foreign exchange reserves have decreased alarmingly in recent months, creating difficulties for businesses to clear import bills.
The reserves stood at $32.29 billion on January 25 in contrast to $45.15 billion a year ago.
The higher inflow of remittances has indicated that the volatility may ease in the days ahead.
Syed Mahbubur Rahman, managing director of Mutual Trust Bank, says that almost all banks have given huge efforts to increase the inflow of remittances.
"Banks are running campaigns among expatriate Bangladeshis to encourage them to send their hard-earned money through formal channels. This has put a positive impact on remittances," he said.
The Bangladesh Foreign Exchange Dealer's Association, an organisation of banks that implement forex-related policies, and the Association of Bankers' Bangladesh, a platform for managing directors of banks, have recently decided to mobilise remittances from foreign exchange houses at Tk 107 per USD.
A managing director of another bank, however, says that some banks have offered more than the ceiling. "So, some banks have managed to receive more remittances than others."
Between July and January, expatriate Bangladeshis sent remittances amounting to $12.45 billion, up 4.25 per cent year-on-year.