Onion price will be normal soon: Tofail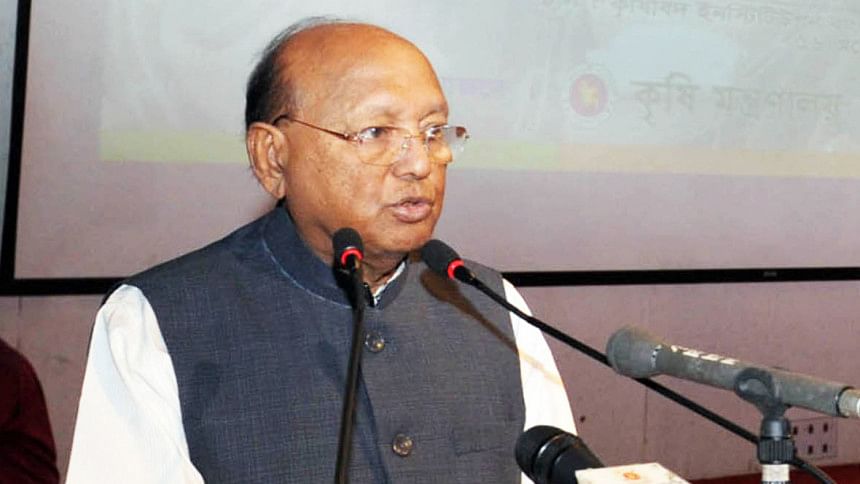 Chairman of Parliamentary Standing Committee on Ministry of Commerce Tofail Ahmed today said the onion price will become normal soon as around 50,000 tons imported onion is on the way from different countries.
"Different countries of the world are facing onion crisis this year. The government has taken initiatives to import onion from several countries, including Egypt, Turkey and Myanmar," he said.
Tofail Ahmed, also Awami League advisory council member, said this while speaking as the chief guest at a function for distributing corrugated iron sheets, rice and cash money among the cyclone affected people at Ilisha union under sadar upazila in Bhola.
He said it is not possible to control the market by creating pressure on the business community. "We will have to take lessons from the incident," he added.
Regarding the quitting of BNP by its leaders, he said, the impression of the BNP leaders and workers about their party is very bad as their leader Khaleda Zia is in person for corruption and her son Tarique Rahman is also convicted for corruption. A party cannot be run by the convicted leaders, he added.
He said the instructions for BNP are coming from London and so, leaders of the party are very confused. Moreover, Tarique Rahman is very young, though there are many elder founding leaders in BNP, he added.
Among others, Deputy Commissioner (DC) of the Bhola District Md Masud Alam Siddique and Police Super Md Kawsar were present on the occasion.