Onion import to continue: agriculture secretary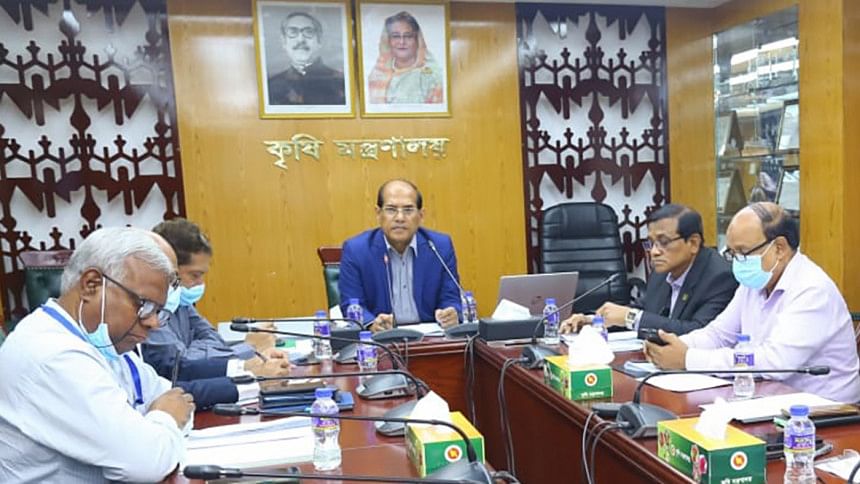 The option to import onion will remain open now in order to keep the price of the cocking ingredient stable ahead of Ramadan, said Agriculture Secretary Md Sayedul Islam.
"We are closely monitoring the market. Steps will be taken to protect the interests of the farmers and the consumers," Islam said.
He was speaking at a meeting to review the progress of implementation of the annual development programme (ADP) in the conference room of the ministry at the secretariat in Dhaka today.
So far farmers are getting a good price for onion and on the other hand, the month of Ramadan is coming close, Islam said. "So, we are also trying to stabilise the prices at this time."
The retailers have been found selling local onion at Tk 30-40 in Dhaka's kitchen markets and the imported ones at Tk 25-35 per kg today, according to the Trading Corporation of Bangladesh.
The prices of onion went up to Tk 40-Tk 50 per kg, 26 per cent up from the current price, despite the peak seasons for the crop in the country.
According to the Department of Agricultural Extension, a total of 33.62 lakh tonnes of onion was produced in the country in the 2020-21 fiscal year.
However, the yearly demand for onion in the country is about 25 lakh tonnes, according to data presented at a workshop of the commerce ministry last year.
Bangladesh produced about 29.55 lakh tonnes of local onion and imported six to seven lakh tonnes, it said.