NRB Commercial Bank's IPO subscription begins Feb 3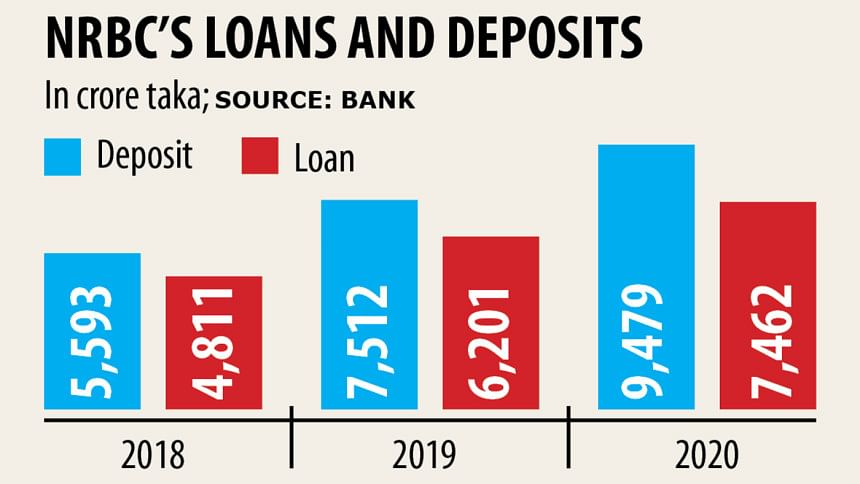 The subscription for initial public offering (IPO) of NRB Commercial Bank is set to start from February 3 and it will continue until February 9, which will remain open for all kinds of investors.
The fourth generation bank, which will raise Tk 120 crore through the IPO, is the first private commercial bank in the last 12 years to get listed with the stock market.
Earlier in 2008, First Security Islami Bank got listed with the stock market.
NRB Commercial, a private commercial bank, will issue 12 crore ordinary shares at a face value of Tk 10 each.
With the IPO proceeds, the bank will use Tk 110 crore to buy government securities, Tk 6 crore in the secondary market for buying shares and the rest for IPO related expenses.
The bank's weighted average earnings per share for the last five years and net asset value per share were Tk 1.55 and Tk 13.86 respectively as of June 30, 2020.
AFC Capital and Asian Tiger Capital Partners Investment are the IPO's issue managers.
"Our bank has been doing good, as we focus more on financial inclusion instead of doing traditional banking business," said Parvez Tamal, chairman of NRB Commercial Bank (NRBCB).
The bank has been booking higher profits for the last few years. Its gross profit rose 22 per cent year-on-year to Tk 323 crore in 2020, according to the banks' financial statements.
"We lend small amount also and we have over 500 service points across the country for our customers."
The bank has now 589 agents, according to the bank's data.
"Our bank is involved in bill collection and disbursement of government allowances, which has made our bank popular among the general mass," the chairman said.
The bank's cost of deposit is so low that it can extend loans to even blue-chip customers at 8 per cent, he said.
To implement the single digit interest rate, banks need to hunt down low-cost deposit, he said, adding: "Making 1 per cent profit from the business between depositors and borrowers is enough for a bank."
On November 18 last year, Bangladesh Securities and Exchange Commission (BSEC) approved NRBCB's IPO proposal through fixed price method.
The bank established on February 20, 2013 had a pre-IPO paid-up capital of Tk 582 crore.
The bank has 83 branches across the country till 2020.