No place for money launderers in Canada: Bangladeshi expats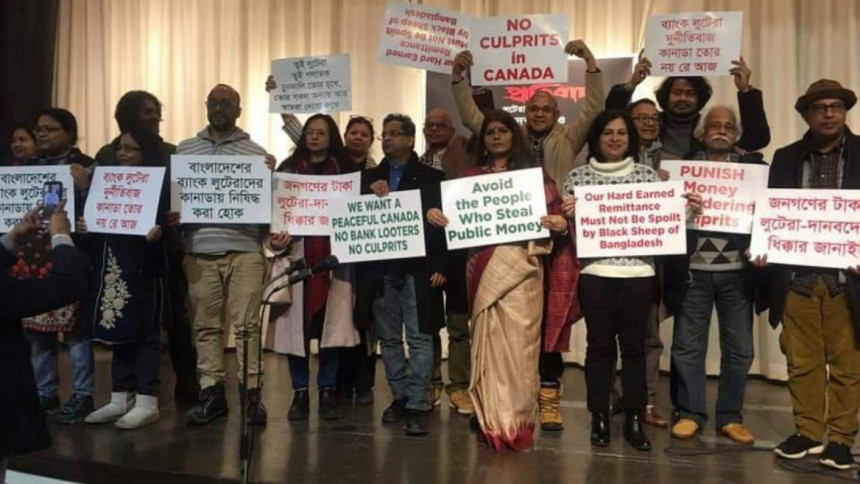 Bangladeshi expats have continued their protest programme in Canada's Toronto for building social awareness and demanding punishment of those involved in laundering money from Bangladesh to the North American country.
During the latest protest programme on Thursday, over 200 Bangladeshi expats took part and pledged that money launders would not be allowed in Canada.
"We are demonstrating here to build social awareness against those involved in laundering money from Bangladesh to Canada. We want to make expatriates aware about money laundering. Besides, money launders should realise Canada is not safe for them," journalist Shawgat Ali Sagar told The Daily Star over phone today.
"Our message is Canada is not safe country for looters," he added journalist.
Protesters at Thursday's programme urged the Canadian and Bangladesh governments to take legal action against the money launderers.
On January 19, some Bangladeshi expats formed a human chain in Danforth of Toronto protesting the same issue. The demonstrations began following several reports published over the matter in Bangladeshi newspapers.