'No budgetary measure was there to protect the middle-class'
Debapriya Bhattacharya says in a event of the Citizen's Platform for SDGs, Bangladesh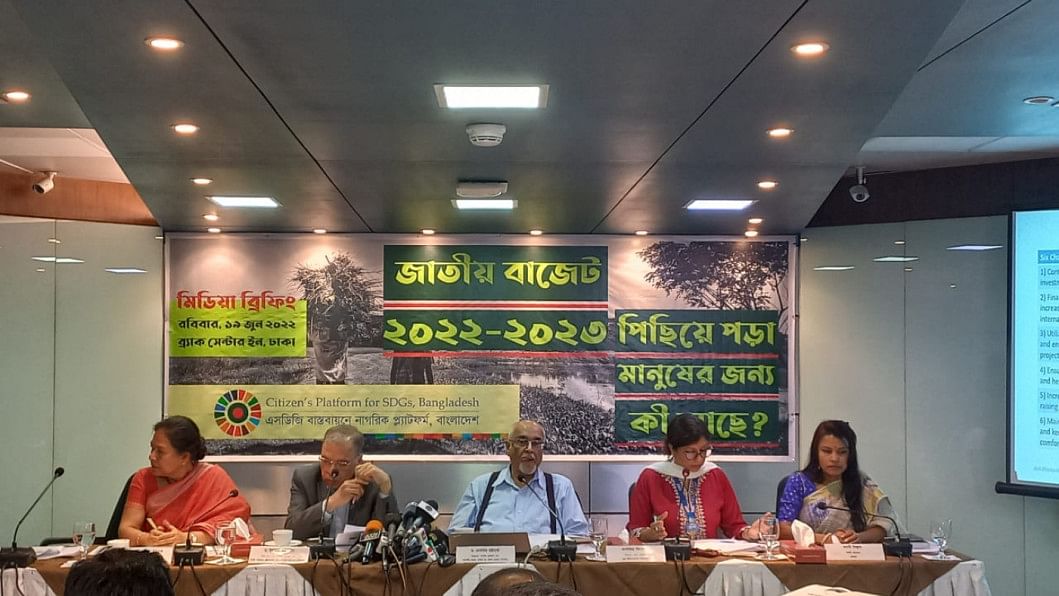 There is no budgetary measure to protect the limited disposable income of the middle-class which is being depleted due to high food inflation, said Debapriya Bhattacharya, distinguished fellow of the Centre for Policy Dialogue.
"Prices of selected products are likely to increase due to tax imposition that would adversely effect the middle-class consumers" he said.
He made the comments today while delivering a presentation on the "National Budget 2022-23: What is there for the left behind people?" organised by the Citizen's Platform for SDGs, Bangladesh, at Brac Centre Inn in Dhaka. 
He said the budget identifies the middle-class as the major tax evaders and there was no mention of tax evasion by the upper class. 
No coherent policy enunciated containing inflation and enhancing domestic investment, said Bhattacharya.