'Next 10 years crucial for Bangladesh to fight climate change, poverty'
FBCCI president says at Commonwealth Trade & Investment Summit 2022 in London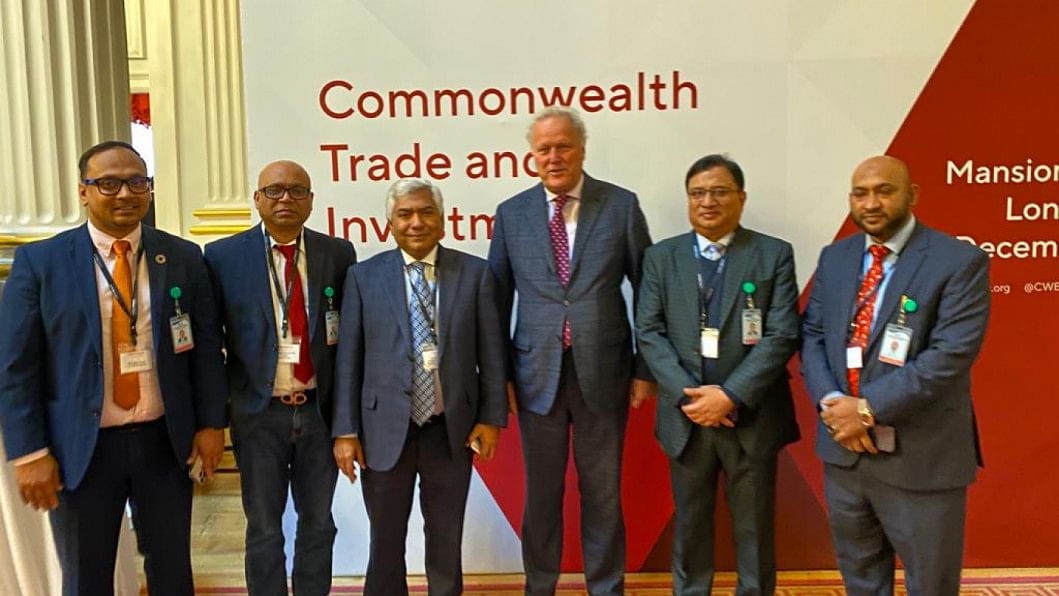 The next ten years are crucial for Bangladesh to prepare, adapt and transform societies, economies and all ecosystems as the world is now facing triple and interconnected crises: the climate emergency, rapid damage to biodiversity and extreme poverty, FBCCI President Md Jashim Uddin said.
The private sector has a defining role in both mitigating the potential damages caused by a carbon-intensive, business-as-usual global economy and finding new, innovative and catalytic methods for adapting to a changing climate, he said.
The president of the Federation of Bangladesh Chambers of Commerce and Industry (FBCCI) made the remark at a roundtable on "Invest in Gabon-climate and sustainability finance" at the Commonwealth Trade & Investment Summit 2022 organised by the government of Gabon at Mansion House in London on Tuesday.
Bangladesh is keen to work with Gabon, a country lying on the west coast of Africa in the green and circular economy sector, the FBCCI president said.
Jashim Uddin said he believes that adaptation of the circular economy and green economy concept, formulation of waste management policy, port development initiatives and automation, multimodal transport strategies, and massive infrastructure development projects will contribute towards achieving climate and sustainability finance.
To reach the next level of development, Bangladesh needs more local and foreign investment, he noted.
Investments in greener technologies and data-driven production methods aligned with fourth industrial revolution in the manufacturing sectors are important to consider, he suggested.
The developing and emerging economies should focus on innovations in policies, regulations and norms to shape a greener and more inclusive financial system, he said.