More budget support, easy loans sought from AIIB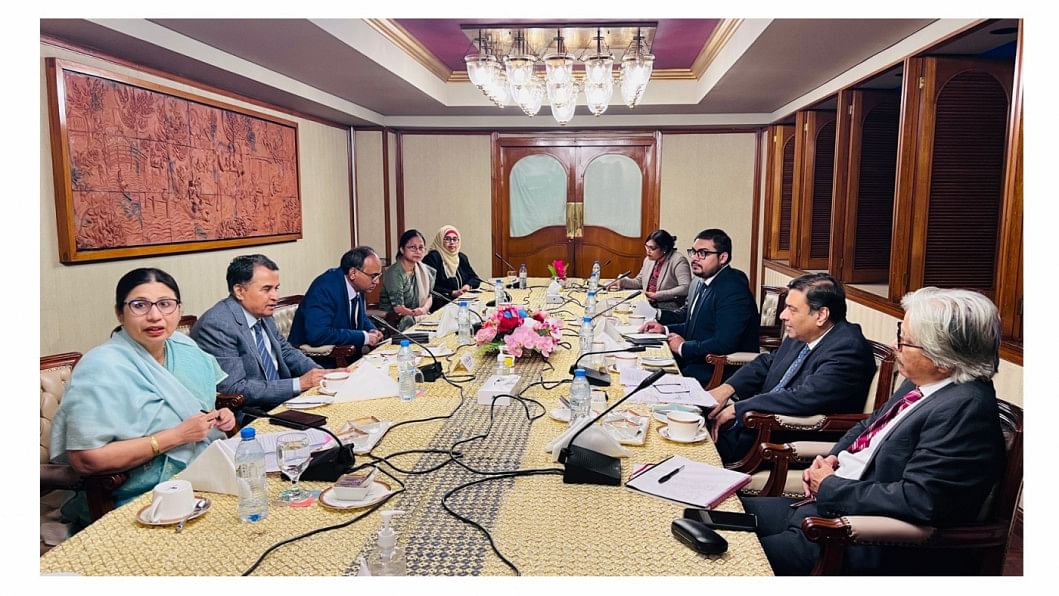 Finance Minister AHM Mustafa Kamal today requested China-led Asian Infrastructure Investment Bank (AIIB) to extend more budget support and ease loan conditions the way the World Bank has done for Bangladesh.
The finance minister made the call in a meeting with AIIB Vice President Urjit Patel at Pan Pacific Sonargaon hotel in Dhaka, the finance ministry said in a statement.
Kamal also thanked AIIB for providing $1.05 billion budget support to help Bangladesh recover from the Covid-19 pandemic.
"The world is going through a crisis and our economy is no exception. We need more budget support."
He requested the AIIB to review its loan terms considering an abnormal increase in the Secured Overnight Financing Rate, which is a benchmark interest rate for dollar-denominated derivatives and loans that is replacing the London Interbank Offered Rate (LIBOR).
The minister also urged the multilateral development bank for introducing an interest rate cap, redefining spreads, extending maturity periods and waiving commitment fees like the World Bank.
The AIIB can focus on green climate finance and sustainable development goal-linked bonds, he said.
The World Bank has launched the first SDG-linked bond that could be followed by the AIIB, Kamal said.