Journalists can give feedback on draft of data protection act by 10 days: Palak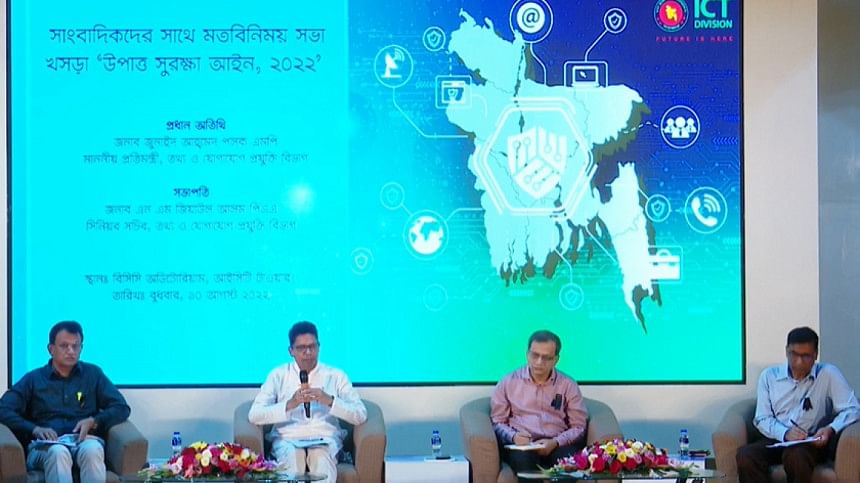 Journalists will get 10 days to submit their opinions about the draft of the proposed Data Protection Act 2022, Zunaid Ahmed Palak, state minister for ICT, said today.
Palak was speaking at a meeting on the recommendations and opinions of journalists and media workers regarding the draft of the proposed act held at the Bangladesh Computer Council conference room today.
He said this law is being enacted to ensure the freedom and protection of data of citizens and organisations.
After the formulation of the act, third parties will not be able to get access to the data without the consent of the stakeholders, Palak added.
However, stakeholders expressed concerns over the proposed law saying that it may be used to tighten control on domestic and foreign organisations.
Representatives from the business sector have also voiced concerns that the proposed act will affect international business and trade.