Jashore farmers all set to ship cabbage to Malaysia, Singapore, Taiwan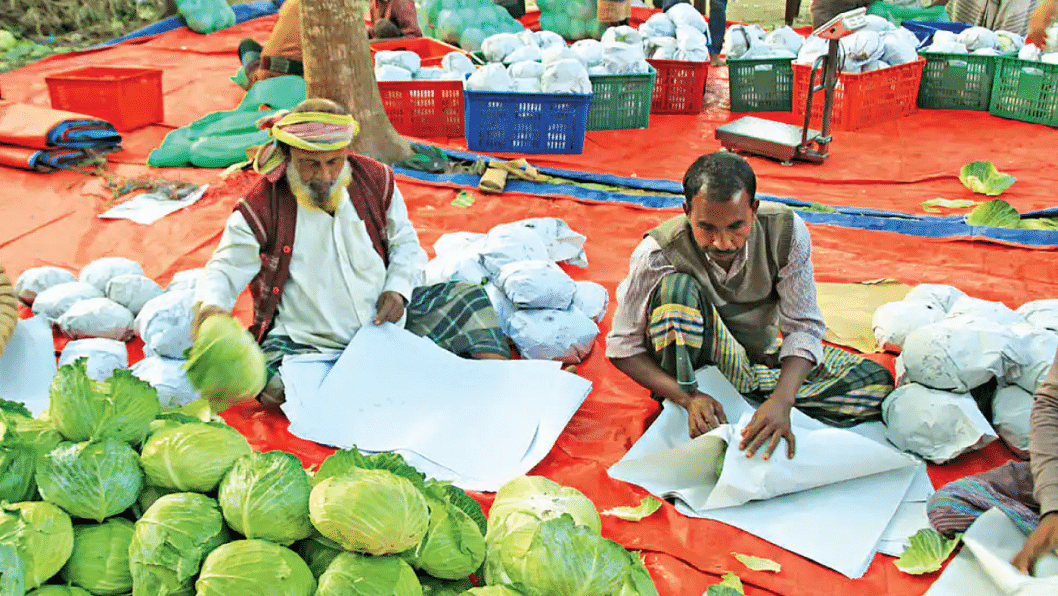 The farmers in Jashore Sadar upazila are all set to export 20 lakh pieces of cabbage to Malaysia, Singapore and Taiwan from the region for the first time.
The growers have already shipped 22,000 kilogrammes of the winter vegetable to Malaysia, according to the farmers and officials of the local agriculture office.
The rest of the cabbage, locally known as Badhacopi, will be exported to Singapore and Taiwan in phases by the end of February, they said.
About 150 farmers of Haibatpur, Churamankati, Lebutla and Kashimnagar areas in Jashore Sadar upazila are producing the cabbage through contract farming with different non-government organisations in association with the local office of the Department of Agricultural Extension (DAE).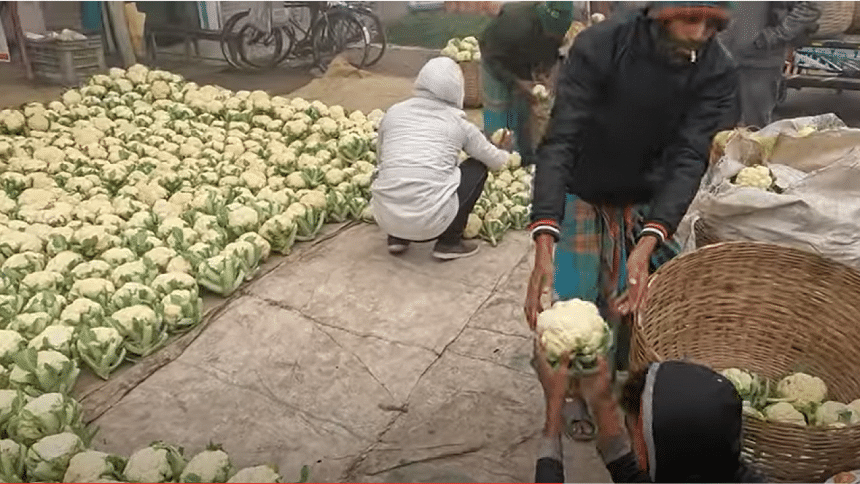 The vegetable export will benefit many farmers in the area, as the shipment began at a time when the beginning of the peak season started cutting prices of cabbage and other vegetables in the region, said Abul Kasem, a farmer of Lebutla Village.
Abdul Latif, another farmer of the area, said they are exporting each cabbage weighing about one and a half kilos as per the requirements of the importing companies.
Sheikh Sajjad Hossain, an agriculture officer at the DAE in Jashore Sadar upazila, said the upazila agriculture office is directly monitoring whether vegetables are produced maintaining international standards.
The commercial export of cabbage from Jashore is a matter of pride, he added.
Apart from cabbage, farmers are also preparing to export brinjal, cauliflower, tomato, beans, bitter gourd, papaya, potato and other vegetables in phases, he said.