Inflation falls slightly, but still as high as 9.63%
It was 9.92% in Aug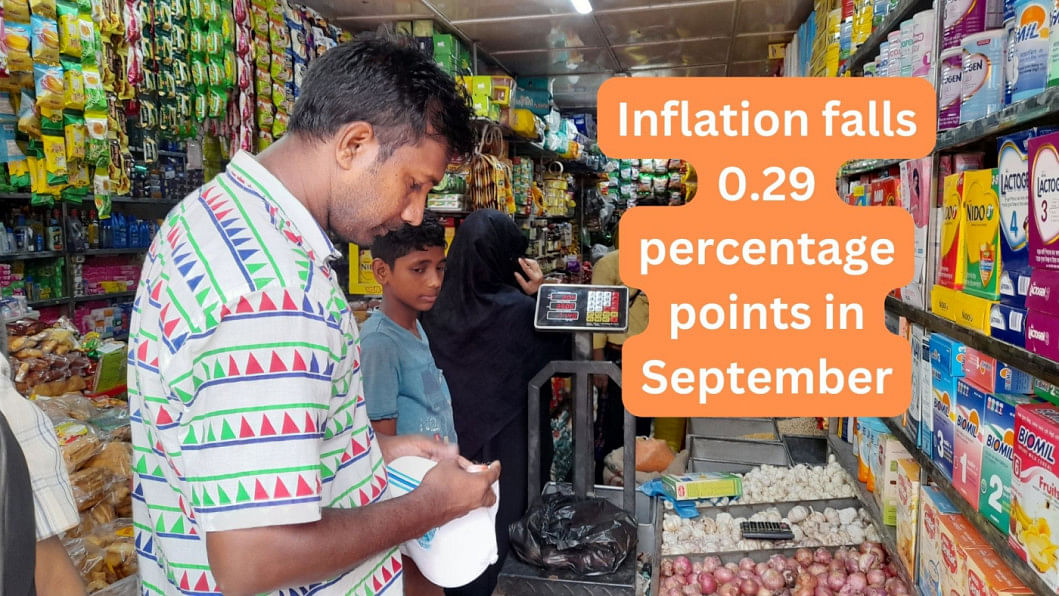 Inflation fell 0.29 percentage points in September from the previous month, but it is still as high as 9.63 percent.
Inflation stood at 9.92 percent in August, according to data of the Bangladesh Bureau of Statistics.
Meanwhile, the overall food inflation also decreased 0.17 percentage points to 12.37 percent in September from 12.54 percent in August.