Huawei to develop 50,000 ICT talents in South Asia
The plan will be implemented in the next five years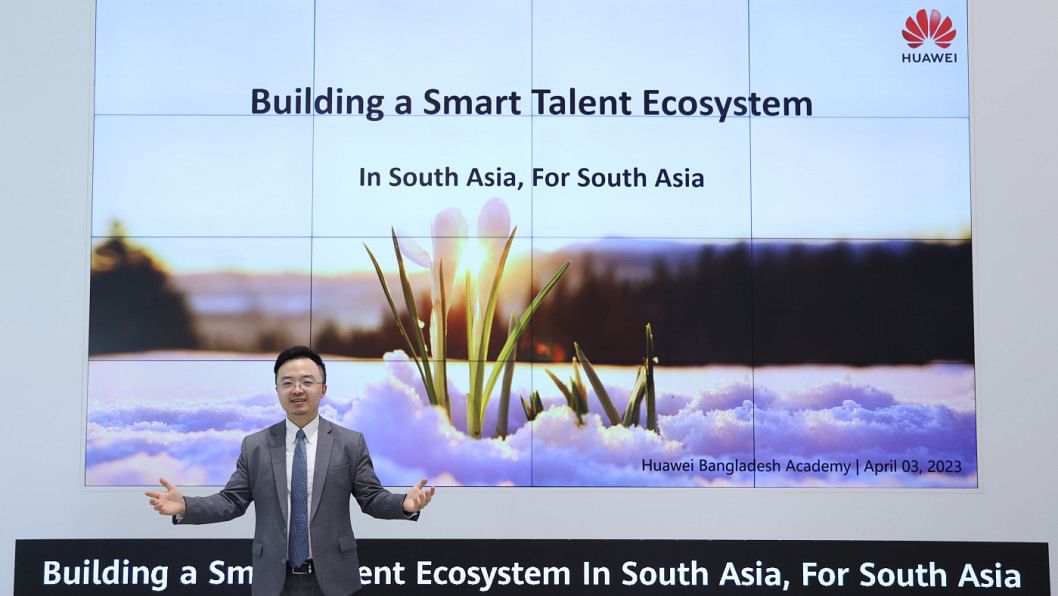 Global tech giant Huawei has taken an ambitious plan of developing 50,000 ICT talents in South Asia in the next five years.
The Chinese multinational will take various programmes like building ICT academies, organising different ICT and startup competitions, online course enrolment and fresh employee recruitment.
The announcement came in an event titled 'Building a Smart Talent Ecosystem, In South Asia, For South Asia' held at Huawei's representative office of South Asia in Dhaka today.
Yuying Karl, director for Bangladesh at Huawei's south Asia public relations department, shared the insight and plan at the event.
Huawei has recently established its South Asia representative office in Dhaka of Bangladesh, involving Nepal, Sri Lanka, Maldives, Bhutan, and Bangladesh itself.
This segment will be a sub-region of Huawei Asia Pacific region.
The main purpose of establishing this sub-regional office is to give more attention to the region and create better value for the customers, partners, ecosystem as well as society.
With that focus, Huawei has already developed more than 6,000 ICT talents last year in South Asia.
"Three things have been very important to Huawei. Supporting the industry with cutting-edge technology and infrastructure, sustainable development and cultivating ICT talents," Karl said.
Huawei is one of the leading companies that invested significantly in research and development, he said.
"By the end of 2022, we established Huawei ICT Academies with more than 2,200 universities across the globe. Through this programme, we train an average of more than 200,000 students each year."