How much has the labour market recovered?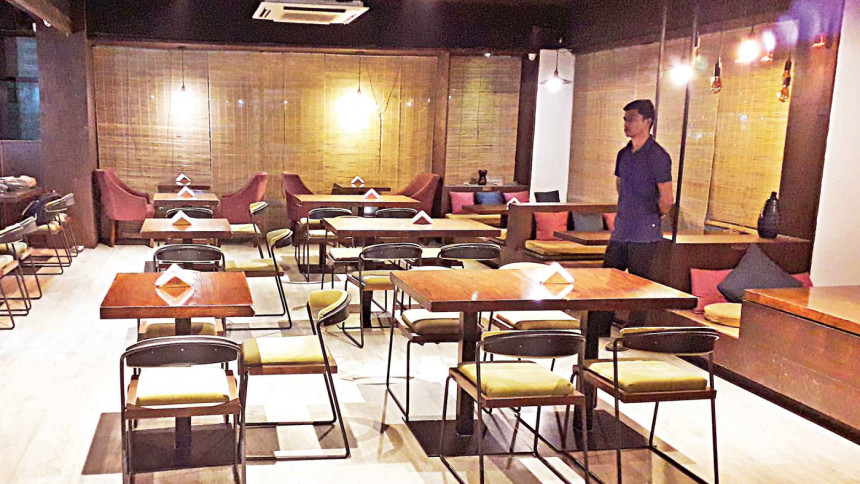 Despite signs of recovery in the economy, there is no denying the fact that the impact of Covid-19 on the labour market can be far reaching.
With as high as 85 per cent of employed labour force in informal sector, slower pace of economic activities and demand crisis at both local and global level have resulted in a loss in income and employment of millions of people.
Gradual opening of the economy along with timely disbursement of the government's incentive packages have helped people to resume their employment and get back income to a certain extent.
However, the pace of recovery has not been uniform across sectors, occupations or even locations and types of activities, while some have made significant improvements and some are still struggling to regain pre-Covid level of employment and earnings.
Based on a household level survey data of 2,845 individuals, a study of independent research think-tank SANEM revealed that during March-December 2020 around 62 per cent wage employed experienced decrease in earnings with around 8 per cent reported to have lost their jobs and almost 80 per cent of self employed registered decrease in production/sales/profit.
People also changed their profession and had to close their businesses, with some of the self employed even experienced permanent closure of their enterprises.
Based on the sector of employment, the implications have, however, differed with employees/employers of certain sectors experiencing greater degree of adversity. For example, greater proportion of those engaged in transportation, construction, wholesale and retail trade, hotel and accommodation have experienced a decline in income/production/sales/profit during the pandemic (here March-December 2020).
It is, however, evident that in the course of time people have adopted a number of coping mechanisms, which along with the measures taken by the government and gradual fall in the rate of infection in the later part of 2020 have helped to recover the livelihoods of millions.
After a year of the pandemic, it is now crucial to re-assess the employment scenario of people at different sectors of the economy and to re-design (if needed) the incentive programmes accordingly.
According to SANEM (2021), around 34.2 per cen of wage employed experienced a decline in earnings during the pandemic and they have not been able to get back to the pre-pandemic level of income by the end of 2020.
The state of recovery of the self-employed is found to be slower than that of the wage-employed and around 37.3 per cent of those in the former category still not been able to recover their income/production to pre-Covid (here December 2019) level.
While comparing the state of employment across sectors, it can be deduced that while income in sectors like wholesale and retail trade, health and social services etc. have regained to some extent, the pace of recovery has been slower in sectors like construction, transportation, hotel and restaurant etc.
Though Covid-19 negatively affected almost all sectors of the economy, the pace of recovery is not uniform. Government policy focus should therefore be directed towards those which are lagging behind and to consider about separate incentive schemes with greater flexibility for them.
Besides, given the self-employed on an average experiencing relatively slower recovery than the wage employed, they should be prioritised in the policy agenda.
Incentive packages and budgetary allocations must be accompanied with terms and conditions favourable to those engaged in informal activities/petty trades and with small capital base.
On the other hand, regaining business confidence and thereby stimulating large scale investment for generating employment require effective policy direction towards that end.
In the medium to long term, holistic approach towards decentralised job creation while designing large-scale employment opportunities at the district level is crucial.
The writers are professors of the Department of Economics at Dhaka University.