Govt caps MFS's cash-out charge for safety net funds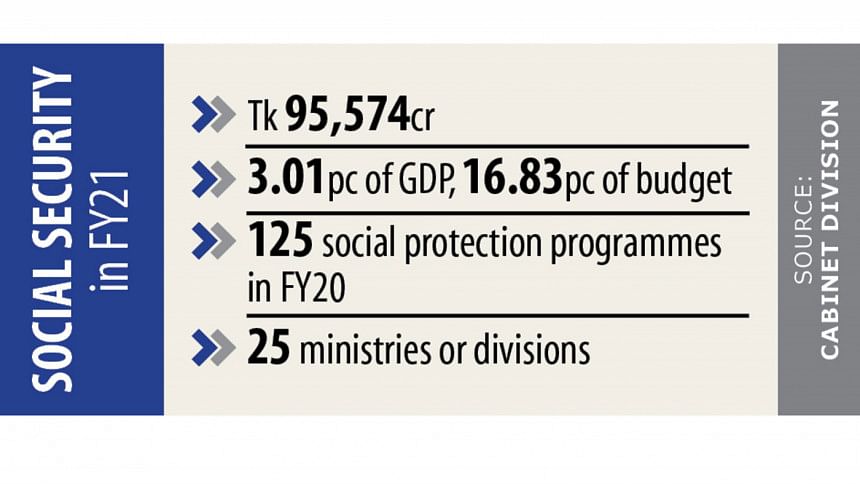 The government decision to distribute the fund under its social safety net programme through mobile financial services will ensure transparency and bring more unbanked people under the formal financial system, according to industry people.
As part of its move to release the fund smoothly through the mobile financial service (MFS) providers, the government has fixed Tk 7 as the cash-out charge per Tk 1,000 withdrawal for the funds to be disbursed under the social protection programmes, according to a finance ministry circular on Thursday.
Top MFS providers have welcomed the move, saying the initiative will widen the digital financial inclusion to a large extent.
The appropriate beneficiaries under the social safety net programmes will be able to manage their desired funds without any hassle, they said.
The government would bear the uniform cash-out charges for disbursing the funds through the MFS providers.
All ministries and divisions would follow the rate while disbursing the funds, the circular said.
The government disburses cash support in the form of allowances, honorarium, scholarships and stipends. Besides, other programmes also provide cash support.
Currently, Bangladesh runs more than 125 social protection programmes through 20 ministries and divisions.
The government has allocated Tk 95,570 crore for social protection purposes in the current fiscal year, which is 16.83 per cent of the entire budget and 3.01 per cent of the GDP.