Gold prices fall slightly
22-carat gold will be Tk 99,960 a bhori from tomorrow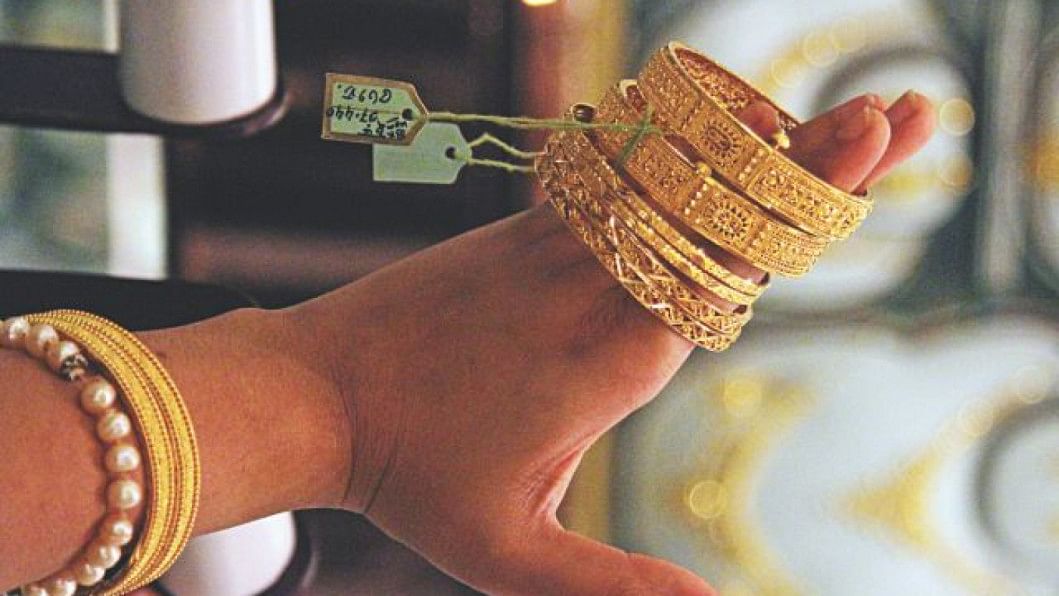 Gold prices is set to fall slightly from tomorrow after remaining over Tk 100,000 a bhori for more than a month, according to a press release by Bangladesh Jewellers Samity (Bajus).
The association of jewellers today said prices of 22-carat gold would be Tk 99,960 a bhori (11.664 grams), down by 1.2 percent from Tk 101,243 for the same amount until now.
The Bajus said it decided to cut gold prices as cost of pure gold has declined in the local market. It kept prices of silver unchanged.
The price of gold, the popular metal used mainly for ornaments, has been fluctuating for over a year.
On July 20, the price of gold hit historic high at Tk 100,776 a bhori for the first time in the country.
Its price fell below the Tk 100,000 mark on August 17 for a brief period.