Gold price changes for fourth time in a week
Jewellers cut gold prices by Tk 1,166 a bhori today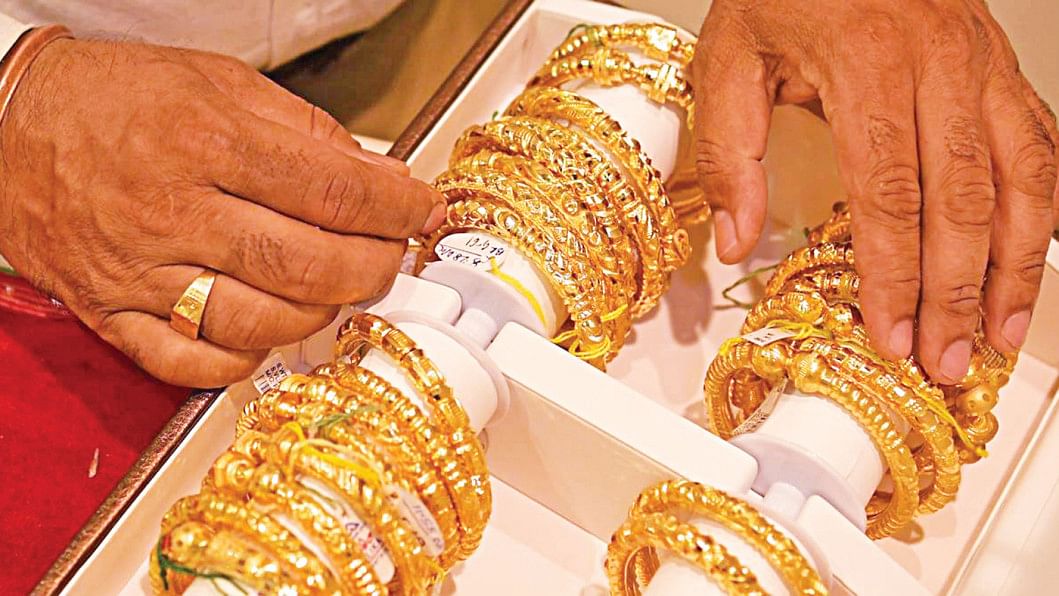 In less than a week, Bangladesh's jewellers have revised gold prices four times on the ground of changes in prices of pure gold in the domestic market, reflecting high volatility.
Bangladesh Jewellers' Association (Bajus) today hiked the rate of each bhori of gold by 1 per cent or Tk 1,166 a day after reducing prices to Tk 96,461 per bhori (11.664 grams).
Buyers had to purchase gold at Tk 96461 a bhori on Thursday.
From tomorrow, buyers will have to pay Tk 97,627 per bhori of gold from the local market, said Bajus in a press release.
On March 18, the association increased prices of the popular metal to a historic high of Tk 98,794 a bhori citing higher cost of pure gold in the local market.
MA Hannan Azad, chairman of the Bajus standing committee on pricing and price monitoring, said they are revising prices in line with the market rates.
"This will benefit both the traders and consumers," he said.