Garment factories now have until Apr 26 to open workers' MFS accounts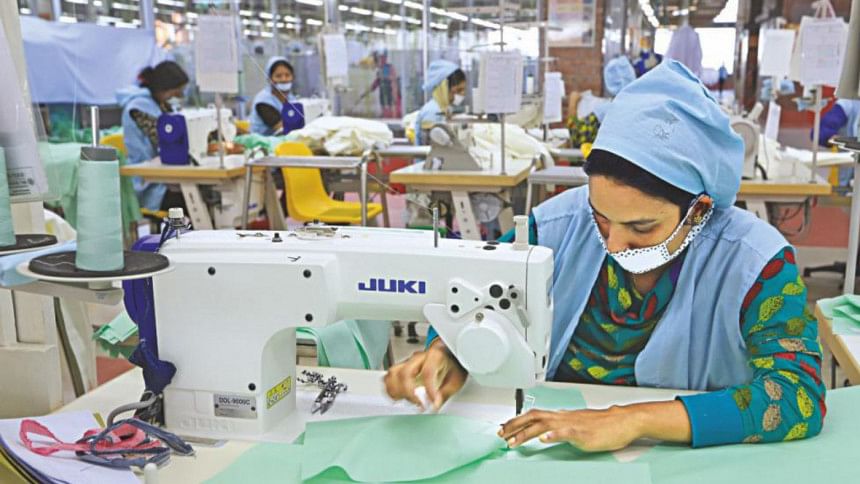 The Bangladesh Bank has extended the deadline for opening mobile financial service (MFS) accounts for the employees of export-oriented factories by six days to April 26.
The deadline was extended as a section of workers are now in villages, while another cohort does not have national identity cards or cannot be contacted, said a BB official.
The factories were asked to open the MFS accounts for their workers such that their salaries can be disbursed from the government's Tk 5,000 crore stimulus package declared to help the industries ride out the coronavirus setback.
More than half of the 4.1 million workers in the garment sector, which accounts for about 84 per cent of the country's total exports, do not have MFS or bank accounts.
Some factories are yet to pay the workers' salary of March, which is another reason for the delay, the official said.
As of Saturday, some 970,000 new MFS accounts were opened with bKash, 550,000 with Rocket and 400,000 with Nagad, according to the Bangladesh Garment Manufacturers and Exporters Association (BGMEA).
"We are still receiving new instructions from the central bank, which is making it difficult for us to complete the process," the BGMEA said.
On April 12, the BB asked the authorities concerned to declare MFS as an emergency service amid the ongoing shutdown.
The factories that have laid off their workers will not be entitled to the stimulus package, the finance ministry said in a notice on April 19.
A garment factory owner in the Ashulia industrial belt said he has laid off his workers. "We didn't want to do so. We wanted to run the units, but the environment was not congenial," the factory owner said asking not to be named.