'Fisheries sector may get a separate economic zone'
Fisheries Minister SM Rezaul Karim says at ERD event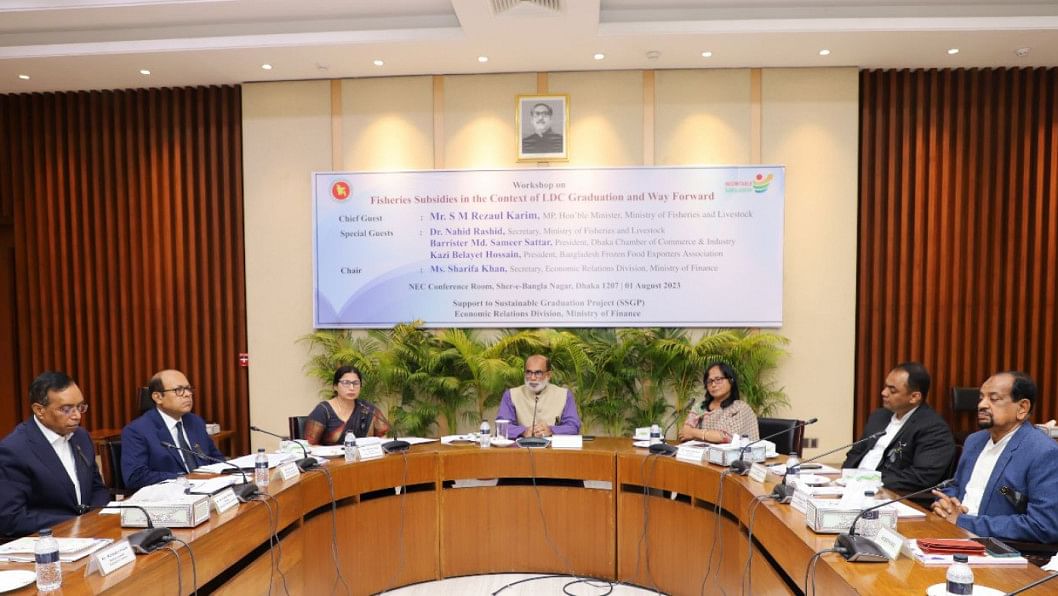 The government wants to set up a separate economic zone for the fisheries sector to help the sector grow further, Fisheries and Livestock Minister SM Rezaul Karim said today.
The minister made the comment at a workshop when stakeholders of the fisheries industry demanded establishing a special zone for fish processing.
The Support to Sustainable Graduation Project of the Economic Relations Division (ERD) organised the event on 'Fisheries subsidies in the context of least developed country graduation and way forward' at the National Economic Council in Dhaka.
The minister said the government would extend all kinds of support, including land acquisition support, for setting up the zone as part of the government's action plan for reducing overfishing at the sea to save rare species.
The government is taking strict measures to discourage overfishing, the minister said.
He also said the success of such economic zones depends on spontaneous investment from the private entrepreneurs, according to a statement of the ERD.