First imports paid with rupee reaches Bangladesh
Nita Company brings in 30 Tata pickup vans worth 1.24 crore rupee through Benapole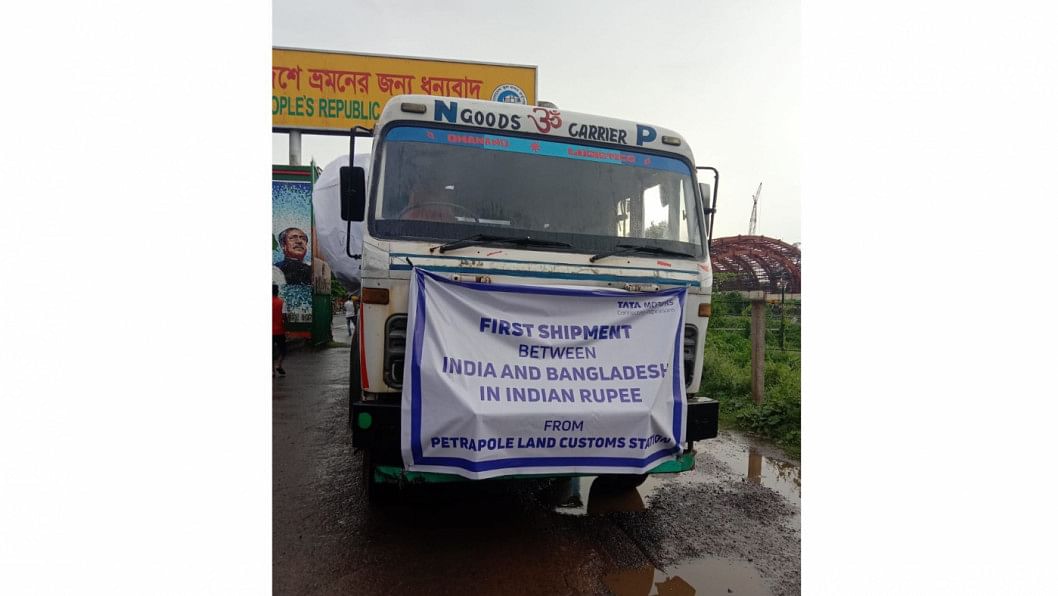 Bangladesh's trade in Indian rupee formally began today with the arrival of 30 pickup vans at Benapole port, which were purchased with the Indian currency.
Bangladeshi importer Nita Company brought in the vehicles from India's Tata Motors Ltd, Abdul Jalil, director of Benapole port, told The Daily Star.
The vans currently kept at the land port's transshipment yard costed Nita Company 1.24 crore Indian rupee, he said.
The vehicles were purchased as part of a recent initiative where the two neighbouring nations agreed to start bilateral trade in Indian rupee to lower the use US dollar.
On July 11, Bangladesh and India rolled out a landmark cross-border trade settlement mechanism involving the rupee.
As part of the arrangement, Bangladesh's exports and imports from and to India, which amount to about $20 billion, can be invoiced, paid for and settled in the rupee.
For this, the State Bank of India's Bangladesh operations, Sonali Bank and Eastern Bank have opened special rupee accounts with two Indian banks: SBI's international services branch in Mumbai and ICICI Bank.
Bangladeshi exporters will receive their proceeds in rupee in those accounts and that balance would be used to pay for the imports from India.
In short, import bills equivalent to the export proceeds can be settled under the mechanism. The exchange rate used would be market-determined.