Exporters will now get Tk 104 for every dollar: banks
Commercial banks raised the exchange rate from Tk 103 as part of efforts to establish a single exchange rate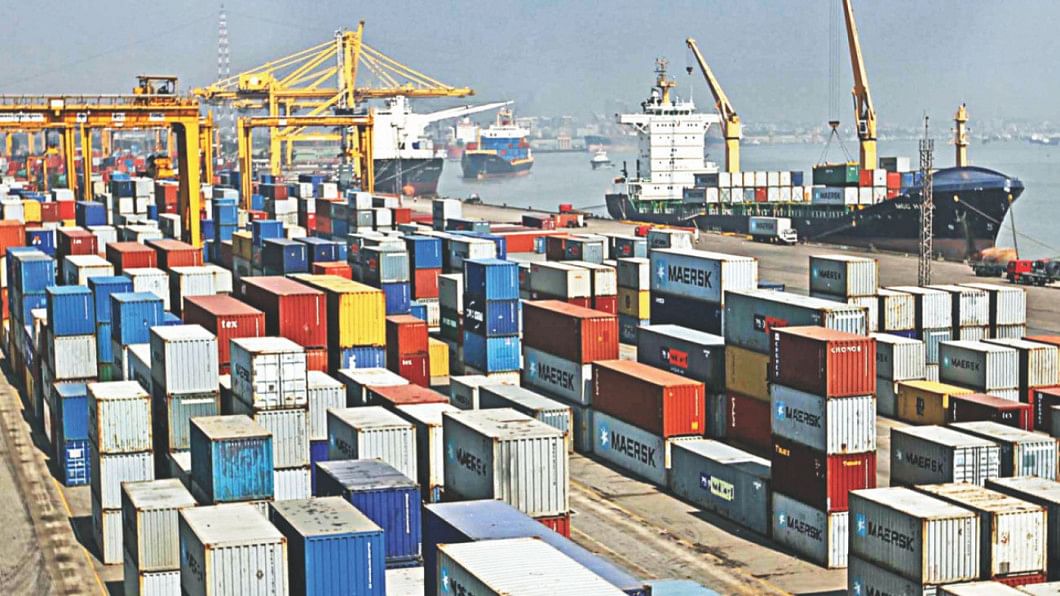 Banks today hiked the rate for purchasing dollars from the exporters by Tk 1 to Tk 104 as they are on the way to setting a single exchange rate by June replacing the ongoing multiple exchange rates.
The Association of Bankers Bangladesh, an association for managing directors of banks, and the Bangladesh Foreign Exchange Dealers' Association, a platform that implements foreign exchange rules in the market, took the decision today.
The two organisations earlier took a decision to provide Tk 103.5 instead of Tk 103 for every dollar if the exporters fetch their export proceeds of December and January by February this year.
"But commercial banks today increased the exchange rate for exporters significantly as we are now on the course of establishing a single exchange rate in the banking sector in line with the central bank's decision," said Syed Mahbubur Rahman, managing director of Mutual Trust Bank.
Meanwhile, Md Amin Ullah, president of Bangladesh Frozen Foods Exporters Association, welcomed the move.
"It's a good sign for the exporters. It will increase our competitiveness and help us sustain under the present context of falling shrimp exports," he said.
He said the exchange rate of the greenback shot up earlier but it has been kept artificially lower.
The good thing is the rate has increased gradually, said Amin, who is also the managing director of Ark Sea Foods Limited.
Banks, however, have to provide Tk 107 for a greenback to mobilise remittance from exchange houses located abroad, he said.
Importers have to buy the greenback based on the weighted average exchange rate plus Tk 1. The average rate will be decided based on the rates paid to exporters and exchange houses.