Ensure long-term cash assistance for low-income people, CPD says in budget proposals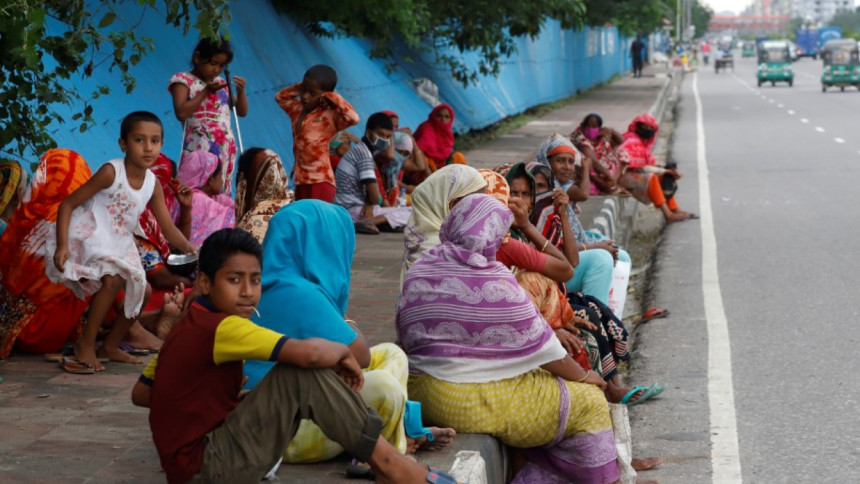 Ensuring long-term cash assistance for low-income people should be seen as a strategic objective of the National Board of Revenue (NBR) during the preparation of the next national budget, said the Centre for Policy Dialogue (CPD).
Moreover, taxes on all essential food items should be reduced for the sake of the food security of the low-income group, the think-tank said.
The CPD made the suggestions in its budget proposals through a virtual press conference today.
It also recommended increasing the allocations for health and social security on a priority basis.
Some 2 to 3 per cent of country's gross domestic product (GDP) should be allocated for the health sector and 4 to 6 per cent for social security now to help the country fight the pandemic, it suggested.
"Because of the coronavirus, the poverty rate increased in the country at a time when the tax collection from different sources was not satisfactory for the government," said Professor Mustafizur Rahman, distinguished fellow of the CPD.
"So the government has to collect more taxes from the high-income group and disburse it as cash assistance among the poor now."
The cash assistance should be given at least two to four times a year for a long time, because it looks like the coronavirus would stay here for few more years, he said.
"In order to increase this financial assistance, the government can increase the maximum tax rate to 30 per cent from the existing 25 per cent."
He suggested the government should not continue the existing black money whitening facility through voluntary disclosure of undisclosed income from the next fiscal year.
"This facility will discourage timely payment of income tax and encourage corruption."