Enhance Ctg port capacity for higher RMG exports
BGMEA urges Chittagong Port Authority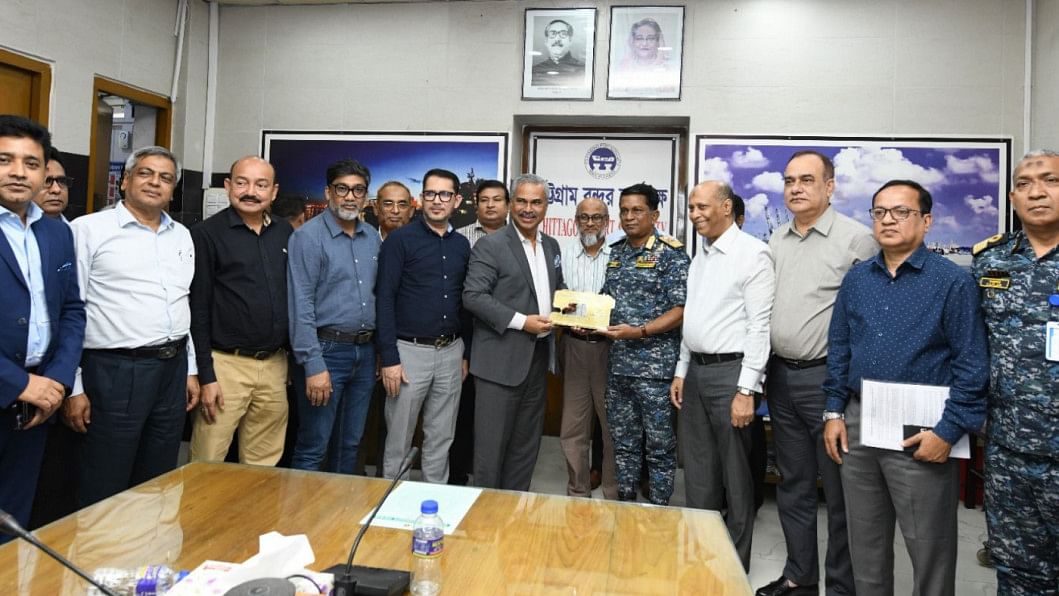 The Bangladesh Garment Manufacturers and Exporters Association (BGMEA) today called for enhancing the capacity of the Chattogram Port in line with the growing demand of export-import sector of Bangladesh, particularly the export-oriented readymade garment industry.
The BGMEA also demanded enhancing the port's efficiency to help it handle an increased number of export-import cargoes to reduce lead times.
BGMEA President Faruque Hassan made the call during a meeting with Chittagong Port Authority (CPA) Chairman Rear Admiral Mohammad Sohail at Chattogram.
Hassan said the RMG industry of Bangladesh has set a target of achieving $100 billion from garment exports by 2030, which necessitates increasing the capacity of the port to handle export-import goods.
The industry also aims at diversifying from basic to high-end fashion segment to increase its export share in the global market.
In this competitive business world, lead time reduction is necessary to remain ahead in market competition, Hassan added.
The BGMEA president also thanked the CPA for taking necessary steps that have helped the Chattogram port to function smoothly.