Energypac exporting transformers to India's Adani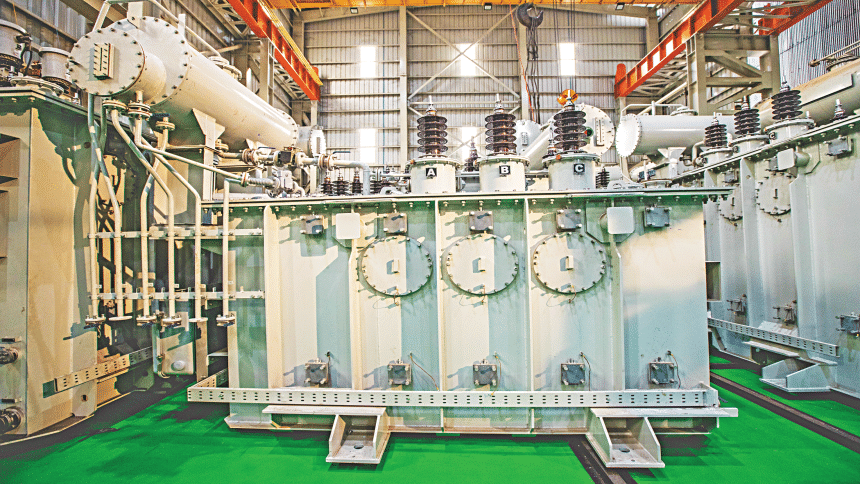 Energypac Engineering has begun exporting transformers to Adani Electricity Mumbai, in a testament to the company's capacity to produce high-quality products.
One "16/20 million volt ampere" transformer was shipped to the Indian private power distribution company on March 26, marking Bangladesh's golden jubilee of independence.
A second transformer will be exported next month, according to company officials.
Not too long ago, Energypac secured one of the country's biggest export deals with the Adani for 70 cast resin transformers.
Such transformers need only air for cooling and are therefore nearly maintenance-free in comparison to liquid-cooled transformers.
"Achieving European standards with modern technology while keeping our prices competitive helped the company enter India's market," said Rabiul Alam, chief executive officer of Energypac Engineering.
"The company inspected Energypac's manufacturing plant and tested products before deciding to import our transformers," Alam said.
"We see good potential for the export of transformers to India as it has a vast market with just three local manufacturers," he added.
Energypac has exported $6 million worth of products to India over the past year, that too with duty free access under The South Asian Free Trade Area (Safta).
Adani Electricity Mumbai has a distribution network spanning over 400 square kilometres, catering to about 2.9 million customers.
It is a subsidiary of Ahmedabad-based multinational conglomerate Adani Group, which has a market cap of over $80 billion.
Over the years Adani Group, comprising six publicly traded companies, has positioned itself as India's infrastructure kingpin, diversifying from mines, ports and power plants to airports, data centres and defence.
In the past year, Adani Group has added a total of $16.2 billion to its net worth, which was the highest in the world for that period.
Adani Power, India's largest private power company, is setting up a 1,600 MW ultra-supercritical power project at Godda in Jharkhand to supply energy to Bangladesh, according to the company's annual report.
Meanwhile in Bangladesh, Energypac has turned itself into a market leader on being established in 1982.
It has integrated capabilities across technology, engineering, construction and manufacturing in designing and producing power products and systems, including switchgears.
The company exports a number of electrical products to more than 20 countries, including India, Nepal and Malaysia.
In India, Energypac's products have been used in various projects, including the Jaldhaka Hydel power project, Sagardighi thermal power plant and Indian Institutes of Science Education and Research, Alam added.
It products have also been used in notable projects in Bangladesh, such as that of the Rooppur nuclear power plant and Dhaka metro rail.
Bangladeshi companies have achieved European standards in terms of quality and safety, said Prof Shaikh Anowarul Fattah of electrical engineering at the Bangladesh University of Engineering and Technology.
Now companies including Energypac and BRB have been exporting quality products to different countries. The sector has become self-sufficient, said Fattah, who sees Energypac's first transformer shipment as a big success for Bangladesh.
Representatives of Adani Group could not be reached for a comment by the time this report was filed.