'Economics should be people-centric'
Economists say Bangladesh Economics Summit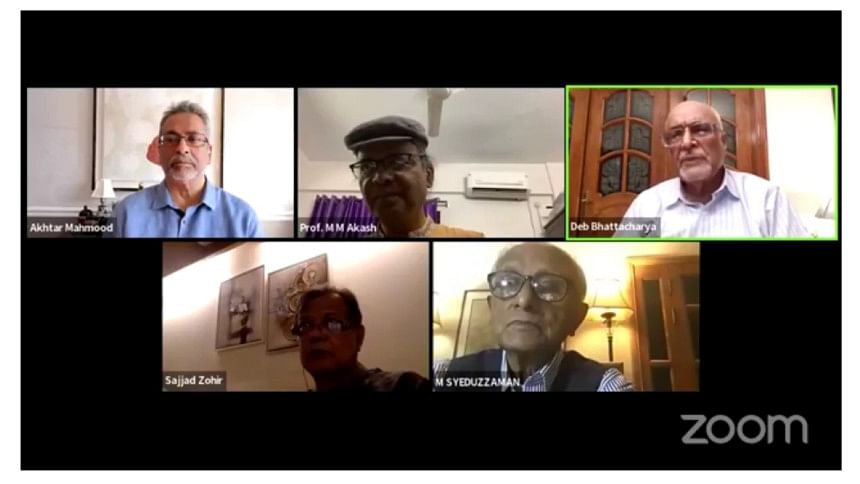 Economics should be people-centric in order to support the marginalised sections of the society, said economists today.
Their comments came at the closing ceremony of the virtual 4th Bangladesh Economics Summit titled 'Luminaries of Economics: Tales of the Past & Hopes for the Future", which was organised by the Economics Study Center under the University of Dhaka.
In a special message, Prof Nurul Islam, former deputy chairman of the Bangladesh Planning Commission, said Bangladesh has done exceedingly well in women empowerment, poverty reduction and other social indicators in the last two decades.
"However, inequality remains high."
Politicians are reluctant to take advice from economists on economic issues so their decision proves to be ineffective on many occasions, he said.
Debapriya Bhattacharya, a distinguished fellow of the Centre for Policy Dialogue, said economics should be need-based and help the marginal people.
Economists should work on taking the benefits of a country's development to people, he said.
MM Akash, the chairperson of the economics department at the University of Dhaka, said there was a time when politicians wanted to know about the types of economic policies they should pursue. 
But the political scenario has changed and now politicians are not keen to hear from the economists, he said.  
Sajjad Zohir, executive director of the Economic Research Group, Syed Akhtar Mahmood, a former lead private sector specialist at the World Bank Group, and Rumana Huque, a professor of the economics department at the University of Dhaka, also spoke.