E-commerce platform Shajgoj raises Tk 21 crore seed funding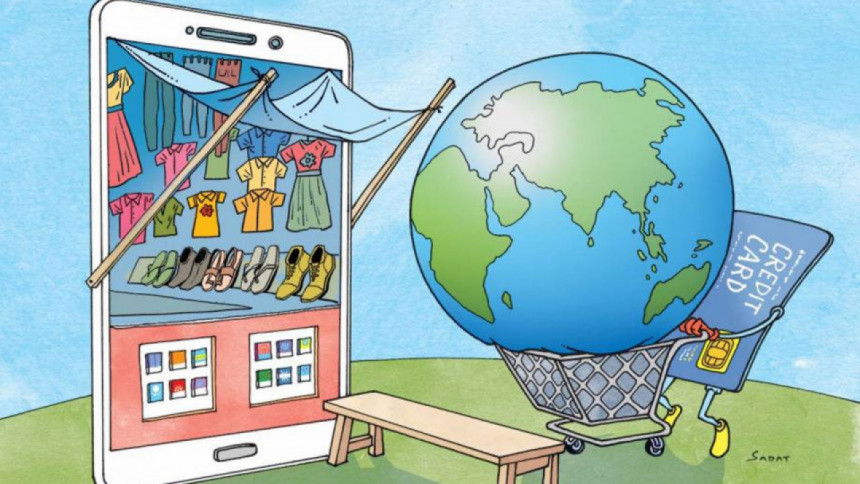 Beauty e-commerce platform Shajgoj has recently raised Tk 21 crore seed funding recently from Surge, Sequoia Capital India's accelerator programme, to broaden its footprint online and offline as the demand for such products is increasing rapidly.
The investment makes Shajgoj the first personal care e-commerce platform in Bangladesh to secure funding from Surge.
Sequoia Capital India is a venture capital firm that backs early-stage startups focusing on technology, healthcare, and other sectors.
SBK Tech Venture, one of the pioneer tech-focused venture capital firms based in Bangladesh, also joined in the round.
"The demand for beauty and personal care products has witnessed tremendous growth over the years. We will use the money to acquire more customers, open more outlets and offer more international brands through our platform," Nazmul Sheik, co-founder and CEO of Shajgoj, told The Daily Star.
The annual market size of personal care and hygiene is $3 billion dollars which is growing at 12.5 per cent per year. In 2030, the market size will reach $7 billion.
But, online caters only 1 per cent of the market and it is expected to grow by 10 per cent by 2030, which will create a huge opportunity for online-based platforms.  
However, the female-focused company wants a big slice of this mammoth market with the physical stores too as it already established 2 outlets.
Shajgoj has plans to take the number of the physical stores to 100 by next three years, said Sheik.
The local startups have attracted global funding in recent months. The platforms received at least $163 million in foreign funding in 2021.
Online educational platform 10 Minute School has also raised $2 million from Sequoia Capital India recently. Sequoia has also invested in the country's largest business-to-business e-commerce platform, ShopUp, which has so far attracted $110 million foreign investments from different venture capital firms in different rounds.
The platform is now offering curated authentic products from 400+ local and international brands with flat delivery charges all over the country.
Launched in 2018, Shajgoj, which has currently 220 employees, raised funds from Singapore-based angel, BRAC - Osiris impact venture, and Ahan Investment PTE Limited.
Shajgoj witnessed 100 per cent growth in the last quarter of 2021, according to Sheik.