Dollar made a bit cheaper for importers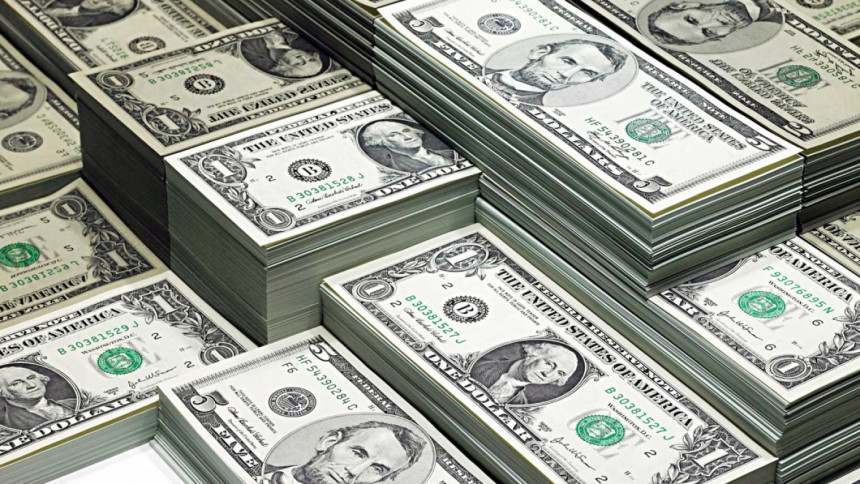 Banks today refixed the rate at which they would buy US dollars coming in through foreign exchange houses in the form of remittance.
From October 1, banks will pay Tk 107.5 instead of Tk 108.
This change is expected to have a positive impact on the rate at which the dollar is sold to importers.
Meanwhile, dollars will continue to be bought at Tk 99 from exporters.
The decision was taken at a meeting between Bangladesh Foreign Exchange Dealers' Association (Bafeda) and the Association of Bankers, Bangladesh, a platform of managing directors of banks in Bangladesh, at Sonali Bank's head office in the capital.
Md Afzal Karim, chairman of Bafeda, an organisation that implements foreign exchange-related policies, declared the new rate at a press briefing after the meeting.
Importers continue to buy the greenback based on the weighted average exchange rate, meaning the average of the rates at which banks purchase dollars from exporters and remittances from foreign exchange houses, plus Tk 1.
"We took a decision at our previous meeting that banks would review the exchange rates from time to time. As a part of it, we have changed the exchange rate for exchange houses," said Karim.
An official of a commercial bank said the weighted average exchange rate would decrease by a limited extent thanks to the new decision, creating a positive impact for importers seeking to purchase the greenback.