'Dhaka inflation was 11.08% last year, highest since 2011'
The Consumers Association of Bangladesh (CAB) finds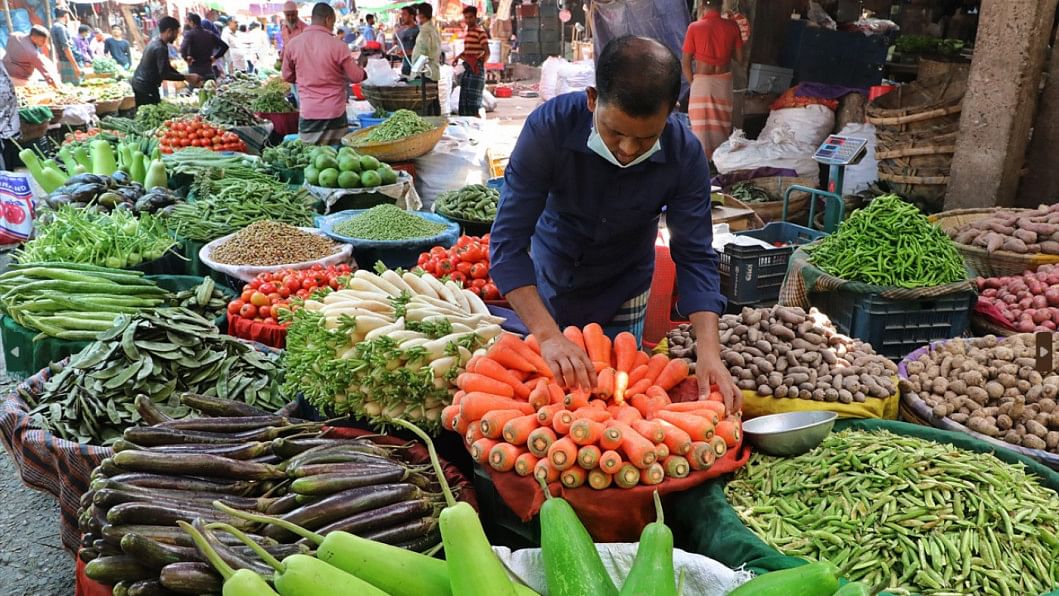 The average annual inflation in 2022 in Dhaka megacity was 11.08 per cent, a record high since 2011 with the middle-income group suffering most, said Consumers Association of Bangladesh (CAB) said today.
Both food and non-food prices stood at double digit, affecting consumers, the CAB said based on a study.
In 2022, the general inflation increased in February compared to January, but it eased to some extent in May, according to the CAB report prepared by Mohammad Mahfuz Kabir, research director of the Bangladesh Institute of International and Strategic Studies.
Inflation began rising again in June and rose to another level in August after the fresh fuel price hike. It continued increasing for two months before decreasing a bit in December, the report said.
In 2022, the October inflation figure of over 9 per cent was the highest for Dhaka city.
The food inflation in the capital city was on a declining trend or very low up to April of 2022, but both the food and non-food inflation started rising from May.
The food inflation hit a two-digit figure of 10.32 per cent in June, declined a bit in July before hitting the year's highest of 15.31 per cent in August.
After August, the food inflation continued to fall and it finally hit 7.04 per cent in December.
July was not a good month for the general mass, as the non-food inflation was too high, 18.86 per cent.
The CAB has collected monthly price data of 141 food items, 49 non-food products and 25 services from 11 markets of Dhaka north and south city corporations to prepare the report.