Commerce minister seeks Uzbek investment in SEZs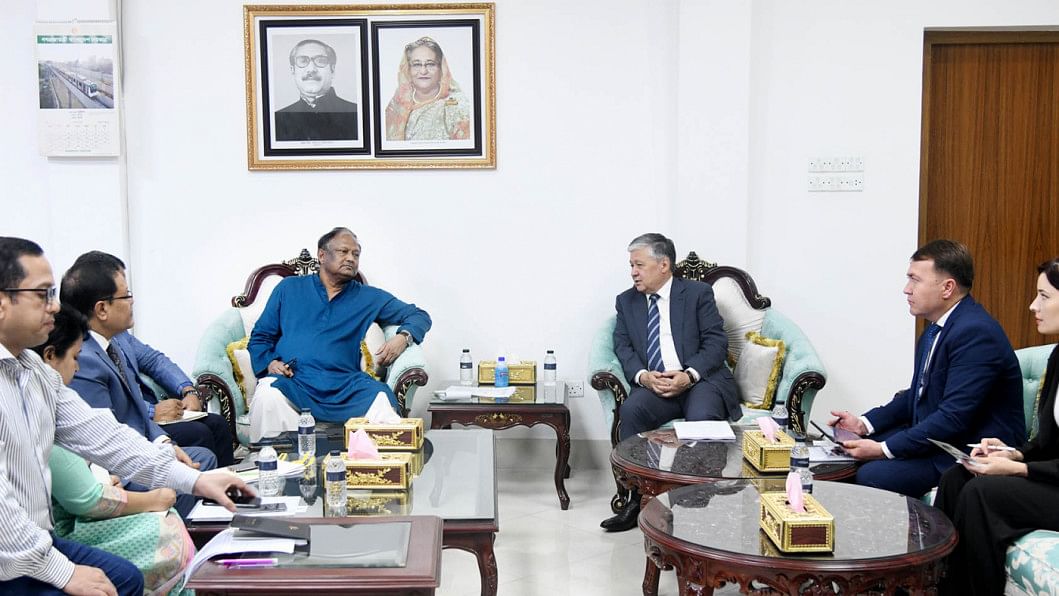 Commerce Minister Tipu Munshi today invited Uzbek businesses to invest in special economic zones (SEZs) and high-tech parks in Bangladesh to utilise the trade potential between the two countries.
Munshi also requested the visiting Uzbek Deputy Foreign Minister Bakhrom Aloev for launching direct air flights between Bangladesh and Uzbekistan so the bilateral trade, investment and business grow between the two countries.
Munshi and Aloev sat in a meeting at the commerce minister's secretariat office in Dhaka, according to a statement from the commerce ministry.
Munshi also said the government has been developing 100 SEZs across the country where the Uzbek businesses can invest in different sectors.
Bangladeshi pharmaceutical companies have been sending medicines to 152 countries, like the USA, UK, Japan, Singapore and Australia, after meeting the domestic demand.
So there is an ample scope for bilateral cooperation in business in areas like pharmaceuticals, ready-made garment, jute and jute goods, frozen foods, ICT products, handicrafts, leather and leather goods, agricultural products, fresh fruits and vegetables, Munshi said.
Commerce minister is scheduled to visit Uzbekistan in August this year along with a business delegation to discuss the bilateral issues in the 'Inter-governmental commission' meeting.
Senior government officials and private sector entrepreneurs of both countries are scheduled to attend this inter-governmental commission meeting, the statement also said.
Aloev said he will take measures so the direct flight is established between the two countries soon.
In the 2021-22 fiscal year, Bangladesh exported goods worth $26.33 million to Uzbekistan and imported goods worth $8.80 million, according to the commerce ministry data.