China to fast-track construction of its economic zone in Ctg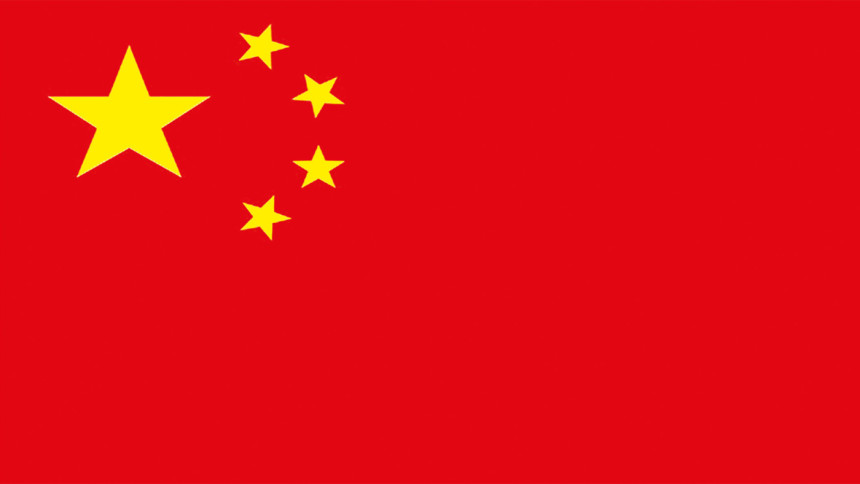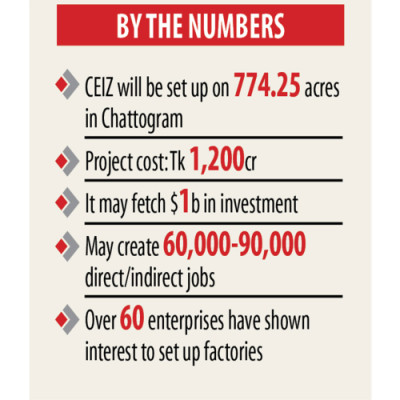 China has finally decided to speed up the development of the dedicated Chinese Economic and Industrial Zone (CEIZ) in Chattogram mainly to benefit from the competitive advantage Bangladesh enjoys in global trade.
Prime Minister Sheikh Hasina had offered creation of the zone during her visit to China in 2014.
In 2015, the Executive Committee of the National Economic Council had given approval for CEIZ to be set up exclusively for Chinese investors on 774.25 acres of land in Anwara upazila.
A CEIZ Development Company was also formed by the zone's designated developer, China Harbour Engineering Company, and Bangladesh Economic Zones Authority (Beza) to run the CEIZ.
In order to get the zone prepared for prospective businesses, the Bangladesh government would provide Tk 420.37 crore while China Harbour $100 million.
But there had been little progress on bringing to life this first specialised government-to-government economic zone.
However, earlier this month, China Harbour wrote to Beza urgently seeking the signing of a deal which would allow them to start work on the CEIZ.
China Harbour said the $100 million was ready to be brought in while it had got businesses interested through promotional activities and follow ups based on Bangladesh's favourable investment environment and global reputation of its parent company, China Communications Construction Company (CCCC).
Over 60 enterprises have expressed their willingness to invest nearly $280 million to set up businesses in CEIZ and wanted to take 40 per cent of the land of the zone through sub-lease.
China Harbour has already obtained all necessary approvals regarding the investment from the CCCC and China's Ministry of Commerce and the National Development and Reform Commission.
The designs have been finalised and China Harbour is ready to start work on infrastructure development, for which they are pushing the government, according to Jiang Wei, project representative of CEIZ.
"We will focus on four sectors for investment in the zone -- logistics, manufacturing, chemical and readymade garment," he said.
The zone has access to water transportation and is suitable for export-oriented industries due to its proximity to the Chattogram port, Bangladesh's largest sea port.
"The CEIZ will be able to eventually attract more than $1 billion in foreign investment, create 60,000 to 90,000 new jobs, directly or indirectly, and ultimately boost industrialisation and develop the economy of the surrounding Chattogram district," the company said.
Pointing out that the global economy, including that of Bangladesh, has been hit hard by the Covid-19 pandemic, it said the rapid development of CEIZ would contribute to the recovery of Bangladesh's economy and deepen economic ties between the two countries.
Speaking to The Daily Star, Paban Chowdhury, executive chairman of Beza, said the Chinese side was very keen on rapid implementation of the zone for setting up factories and start manufacturing.
Basically, Chinese investors are interested in Bangladesh as they want to take advantage of the country's competitiveness in global trade, such as its eligibility for low tariffs, he said.
"We should introduce long-term policies so that investors can take initiatives about investment. This is also needed to attract foreign direct investment,'' Chowdhury noted.
He said foreign investors have no question regarding the existing policies in Bangladesh but they want those to be stable.
The policy stability issues, including those on taxes and custom duties, were pointed out by a visiting Chinese delegation in November 2019. They stated to be happy with the existing rules and regulations for businesses.
Policy stability was needed to help investors prepare their business plan and avoid uncertainties as the world's second-largest economy looked to broaden its footprint in Bangladesh through investments and relocating factories, they said.