China analysing whether any country is facing debt trap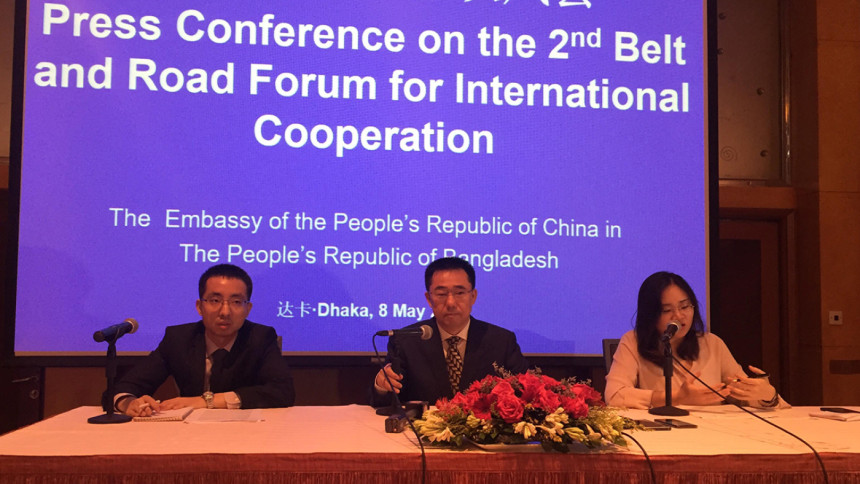 China is analysing whether any country is facing debt trap involving its loan for projects under mega infrastructure project -- Belt and Road Initiative, said Chinese Ambassador in Bangladesh, Zhang Zuo, today.
It also pledged green and sustainable development model as the country goes ahead with the initiative (BRI), an ambitious infrastructure and investment strategy taken by Chinese President Xi Jinping in 2013.
The initiative aims to strengthen infrastructure, trade, and investment links between China and some 65 other countries.
Bangladesh is a partner of China in this initiative in strengthening connectivity, but the initiative has been the subject of controversy in many Western capitals, particularly Washington, which views it as merely a means to spread Chinese influence abroad and trap countries into debt through "non-transparent" projects.
India also opted against joining the BRI citing concerns over China's projects with Pakistan. Some analysts say India is not comfortable with Bangladesh's joining the initiative.
ADB President Takehiko Nakao last week advised countries to scrupulously evaluate the merits of a project before approaching China for funding under BRI.
However, the Chinese diplomat in Bangladesh said they were looking into the matter.
"China is analyzing the debt crisis issue. It will be helpful, I think," Zhang Zuo said at a press conference  organized at The Westin today to inform about the Second Belt and Road Forum for International Cooperation held in China on April 25-27 this year.
Centre for Policy Dialogue Executive Director Dr Fahmida Khatun, Bangladesh Enterprise Institute President Ambassador Farooq Sobhan and Bangladesh Institute of Peace and Security Studies President Maj Gen (Retd) ANM Muniruzzaman were also present.
"I believe the major players of BRI -- the companies involved -- will have better assessment whether BRI is a debt trap or not," Zhang Zuo told reporters at the event.
According to the diplomat, China has provided around $6 billion under government- to-government agreements for 11 projects including the Padma Bridge and Karnaphuli Tunnel under BRI. The interest rate is 2-3 percent.
Asked about the Rohingya crisis, the Chinese ambassador said implementing BCIM (a regional forum on trade and infrastructure involving Bangladesh, China, India, Myanmar) could help resolve the Rohingya crisis.
The Chinese envoy said China and Myanmar signed a document on the construction of economic corridor which is very important part of the BCIM.
"I believe real solution lies on development [in Myanmar]," he said, adding that China was working to that end to solve the problem of poverty in Myanmar.
China is willing to continue to play important role in this regard.
"We hope Bangladesh and Myanmar will keep continuing the dialogue with each other for repatriation of Rohingya as soon as possible."