Per capita income misses estimates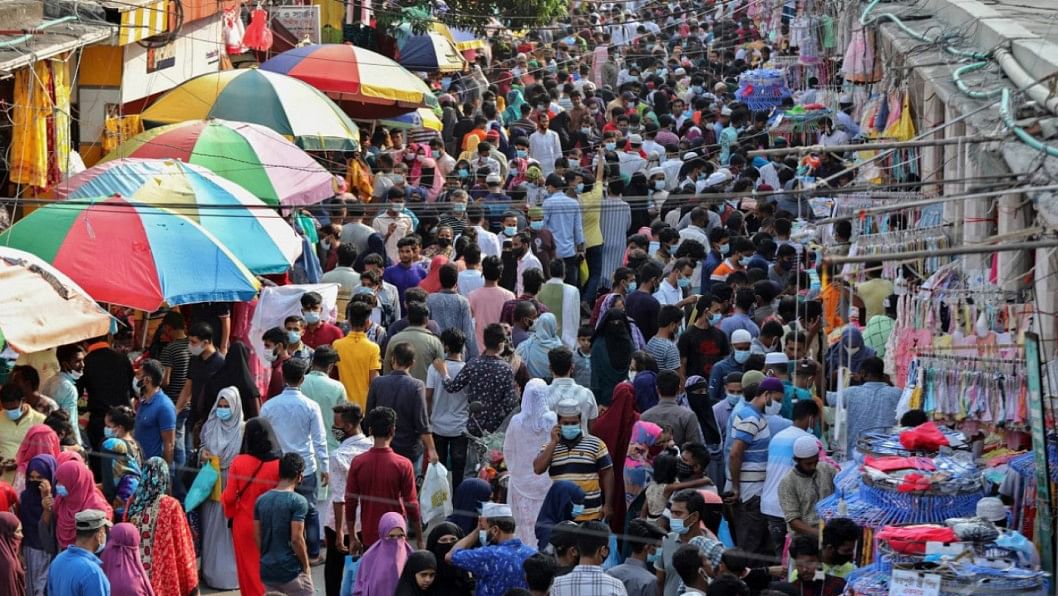 Bangladesh's per capita income stood at $2,793 in fiscal 2021-22 -- $31 lower than the initial estimate as the steep depreciation of the taka messed up the government's numbers.
However, the per capita income for the year is an increase of 7.8 percent from a year earlier, according to the Bangladesh Bureau of Statistics.
Similarly, the per capita gross domestic product -- a measure of the value of all final goods and services produced in a certain period -- was lower than the provisional estimate of $2,723.
The per capita GDP last fiscal year was $2,687, up 9.1 percent year-on-year.
The continuous depreciation of taka against the dollar might have deflated the estimates.
But the final figures were lower than the provisional estimates under almost all overheads.
GDP growth was 15 percentage points lower at 7.1 percent.
The estimated growth in the industrial sector was projected to be 10.44 percent but it fell short. It was 9.85 percent.
Manufacturing grew 11.41 percent against the estimate of 12.31 percent and services rose by 6.26 percent, lower than the estimated 6.31 percent.