Call money rate rises to 5.59%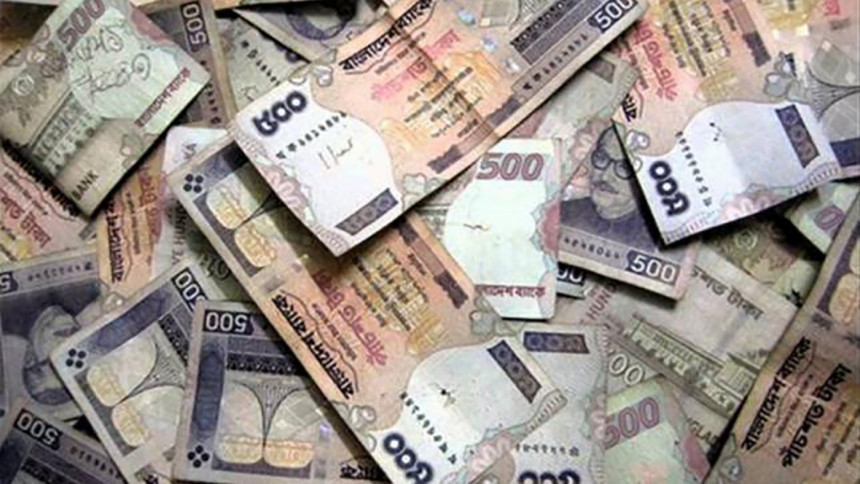 The inter-bank call money rate in Bangladesh rose further today owing to the growing demand for cash ahead of Eid-ul-Azha, the government's increased borrowing from the banking system and purchases of US dollars by banks to settle import bills.
The weighted average mid-day rate in the inter-bank call money market, where banks borrow from each other on an overnight basis, hit 5.59 per cent, data from the central bank showed.
It stood at 5.48 per cent on Wednesday, the highest since 2016, the latest for which data is available.
The banking sector is now under liquidity stress as many lenders are buying US dollars in exchange for the local currency from the central bank to settle import bills.
The Bangladesh Bank injected a record $7.62 billion into the market in the fiscal year that ended on June 30, meaning an equivalent local currency amount has moved in the other direction, intensifying the liquidity crunch.
The government's borrowing from the banking sector had also increased significantly in the last fiscal year, amid weak revenue generation, putting additional pressure on the liquidity position of banks, according to a treasury head of a commercial bank.
The government borrowed Tk 64,755 crore from the banking system in FY2021-22 in contrast to Tk 26,078 crore the year before.
People are also withdrawing a significant amount of funds from banks on the occasion of Eid-ul-Azha to meet the expenses for buying sacrificial animals and other expenditures.
Banks in Bangladesh usually face liquidity pressure ahead of Eid festivals.