BGMEA urges Switzerland for extension of duty-free access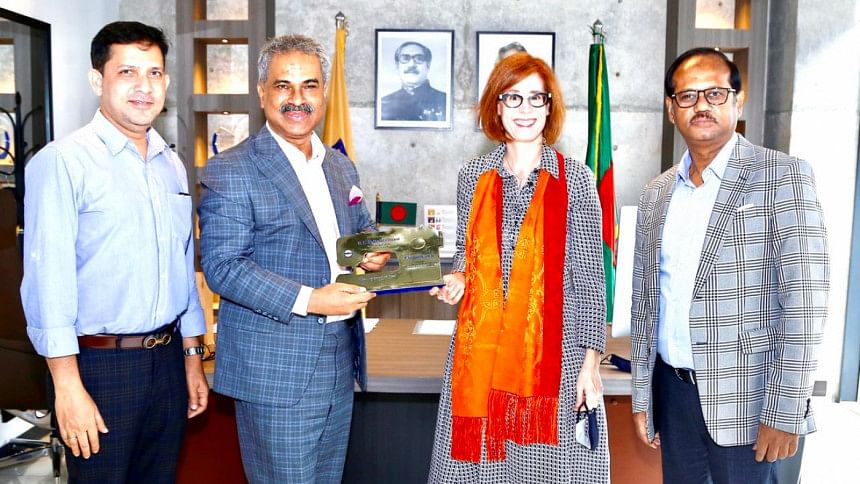 The garment makers' platform today urged Switzerland to extend duty-free access to Bangladeshi apparels for 10 years under the Everything but Arms scheme to ensure smooth transition of Bangladesh to a developing country.
The Bangladesh Garment Manufacturers and Exporters Association (BGMEA) made the call when Swiss Ambassador Nathalie Chuard called on BGMEA President Faruque Hassan at the association's head office in Dhaka.
They discussed progress of garment industry in the area of social and environmental sustainability, highlighted the future potential of the industry.  They also talked on the need for an industry upgrade particularly in the area of skills and efficiency enhancement, technological expertise, and diversification of products (especially non-cotton). 
The BGMEA sought support from the embassy regarding the need for unified code of conduct for the social audits and collaboration to promote the untold stories of the industry's transformation.
The Swiss ambassador expressed her satisfaction about the progress of the industry in the area of sustainable manufacturing and assured providing support of her government.
Chuard was accompanied by Thomas Baumgartner, head of political, economic and cultural affairs of the embassy.
BGMEA First Vice President Syed Nazrul Islam and Vice President Md Shahidullah Azim were also present.