Beximco, Indian Oil team up to grab a slice of fast-growing LPG pie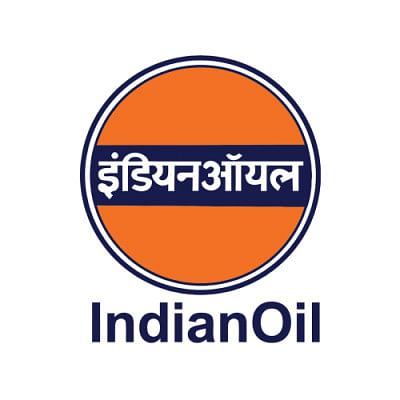 At a time when most companies are grappling with the economic fallout of the global coronavirus pandemic, local giant Beximco Group, it seems, is doing rather well for itself.
Its subsidiary Beximco LPG has teamed up with the Indian state-owned Indian Oil Corporation to profit off Bangladesh's fast-growing liquefied petroleum gas market and supply the cooking gas to northeast India.
The LPG market in Bangladesh has seen a five-fold growth in the past five years and is expected to grow at a compound annual growth rate of 12-13 per cent, according to Sanjiv Singh, chairman of Indian Oil.
The new venture is a 50-50 partnership between Dubai-based IOC Middle East FZE, a wholly-owned subsidiary of the neighbouring country's largest refiner and marketer of petroleum products, and RR Holdings, the parent firm of Beximco.
As per the business plan, the JV will begin functioning by acquiring Beximco's existing LPG assets.
It aims to set up a large LPG terminal at a deep-water port in Bangladesh, which would facilitate receipt of LPG in very large gas carriers, leading to a reduction in the cost of imports, Singh said.
"Reduction in cost of import would help make LPG available at an affordable price to the people of Bangladesh," he said, adding that the JV will draw strength from the core competencies of Indian Oil and the local expertise of Beximco.
As Bangladesh's middle-class is increasingly having higher purchasing power, the LPG sector has seen an exponential boom over the years and is set to grow further in the coming years, said Nasrul Hamid, state minister for power, energy and mineral resources of Bangladesh.
A partnership and investment at this scale between two experienced and major players have every potential to be a true game-changer in the industry, he added.
At a time when the entire world is grappling with the severe economic consequences because of the coronavirus pandemic, this investment reflects the resilient and enduring friendship between Bangladesh and India, said Salman Fazlur Rahman, private industry and investment adviser to the prime minister of Bangladesh and vice-chairman of Beximco Group.
The JV would be a catalyst for socio-economic change in Bangladesh through greater penetration of affordable LPG in the country, said Dharmendra Pradhan, petroleum & natural gas and steel minister of India, in the press release.
The agreement is a major milestone in the annals of India-Bangladesh cooperation, he said, while presiding over the signing ceremony yesterday.
"We believe our combined strengths will allow us to be on the leading edge of the innovation curve that will enable us to become the largest downstream oil and gas company in Bangladesh," said Ahmed Shayan Fazlur Rahman, chairman of RR Holdings.
The JVC aspires to become the most trusted, admired and premiere LPG company in Bangladesh offering the safest, smartest and most convenient LPG solutions with best-in-class customer service, he said.
The JVC also intends to diversify into other downstream oil and gas businesses like lube blending plants, liquified natural gas, petrochemicals, LPG export to northeast India through pipeline between the two nations, renewable energy, the chairman of RR Holdings added.
IOC is already sourcing the cooking gas from Bangladesh to save the cost of transportation all the way from Haldia Port in West Bengal, according to a report in the Hindu Business Line in March.
Indian Oil is importing bulk LPG from privately-owned Omera Petroleum and Beximco Petroleum, covering a distance of barely 250 km. This is a fraction of the 1640 km road distance from Haldia to Agartala via-Siliguri Corridor.
While lower transportation cost brought savings to IOC, the company exploring means to reduce the costs, the article said.
There are about 20 importers and bottlers of LPG in Bangladesh and their combined production capacity is nearly 20 lakh tonnes against a demand of only nine lakh tonnes.
As their capacity is hugely underutilised, exports to India will help them become commercially viable.