Bangladesh to remain as major apparel supplier to brands, says CPD-IPS study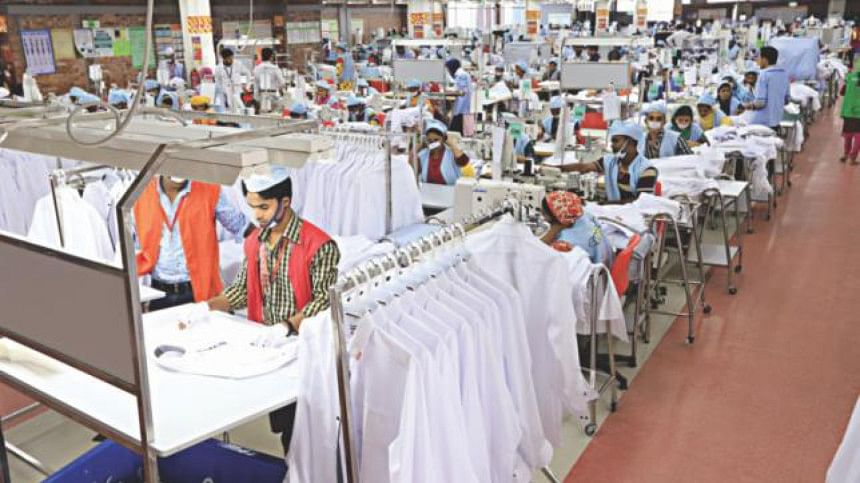 Despite uncertainty, international clothing brands are confident that Bangladesh will remain a major source of apparels in the coming months, according to a new study.
The Centre for Policy Dialogue (CPD), a think-tank based in Dhaka, and the Institute of Policy Studies (IPS) of Sri Lanka, carried out the study.
China's return to relative normalcy has released pressure on supply chains and China, Bangladesh, Sri Lanka and Vietnam are major players in the global supply chain of apparel business.
Medium-term challenges will closely correlate with the extent to which the virus is contained. The second wave of Covid-19 has significantly reduced demand in prominent markets such as the US, the UK, and the EU, the study also said.
The findings of the study were presented at a webinar on 'Recovery of the apparel sectors of Bangladesh and Sri Lanka: is a value-chain-based solution possible?' on Tuesday.
Khondaker Golam Moazzem, research director of the CPD, and Kithmina Hewage, research economist at the IPS in Sri Lanka, made a joint presentation.
They called for a collective action by market players to rebound and recover, and to be resilient.
The sudden attack of Covid-19 caused the sale of US clothing stores to decline by 79 per cent in April 2020.
Seventy-six per cent of suppliers had to reduce export orders and the highest proportion of order reductions in Bangladesh at 93 per cent, Vietnam at 80 per cent, China at 74 per cent and India at 61 per cent, the study also said.
The study also found that the fiscal constraints of Bangladesh and Sri Lanka squeezed domestic capacity to support the apparels sector during the crisis and initiatives of sourcing countries were inadequate.