Smartphone sales rebound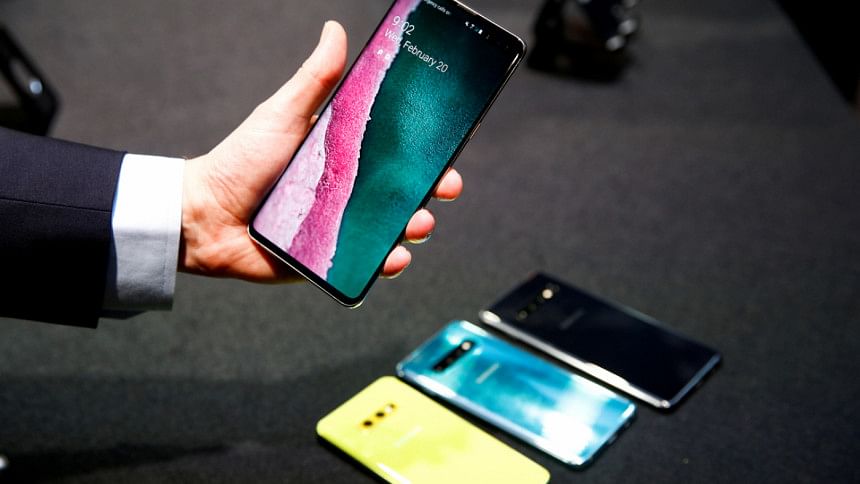 Smartphone sales bounced back from a year-long rough patch in the first quarter of 2019 helped by a fall in prices of handsets after the beginning of local assembling in Bangladesh.
Sales rose 19 percent to 20.5 lakh pieces in the January to March period, according to Bangladesh Mobile Phone Importers Association (BMPIA). However, the total sales of handsets declined about 1 percent to 68.67 lakh units.
Rezwanul Haque, chief executive officer of Transsion Bangladesh, a renowned Chinese brand that assembles handsets in the country, said 2018 was a bad year for the industry as sales dropped in almost every quarter after the government raised taxes on imports.
"The situation is changing and the second quarter will be much better than the first one," he said.
Leading businesses say as the sales of basic and feature phones have dropped rapidly, it has affected the total sales. Enhanced monitoring has also made it tougher to bring in devices through illegal channels.
Currently, there are five local and international brands that are assembling smart devices in the country. The local assembly now accounts for about 13 percent of the total device consumption.
The assemblers will be able to meet a third of the country's demand for handsets at the end of the year, said Mohammad Mesbah Uddin, chief marketing officer of Fair Electronics, which assembles handsets of Samsung in its plant in Narsingdi.
"From Samsung's point of view, we are happy with our assembling growth but the overall industry has not kept pace with us," said Mesbah, also the joint secretary of the BMPIA.
He says still there is huge potential in the market, but the business volume is not growing as expected.
"Maybe, the network quality of mobile phone operators is an issue. If people do not get expected speed on their device, what will they do with smart devices?"
Smartphones account for 30 percent of the handset sales, up from 23.8 percent in the first quarter of 2018.
Haque says if the government gives some incentives, it will help the industry grow the market further.
Transsion's plant in Gazipur assembles 3.5 lakh units of handsets a month, the highest among the assemblers.
According to the BMPIA, 3.07 crore handsets worth Tk 9,000 crore were sold in Bangladesh last year.