'Bangladesh has potential to ship $3 billion semiconductors in five years'
PM's Adviser Salman F Rahman says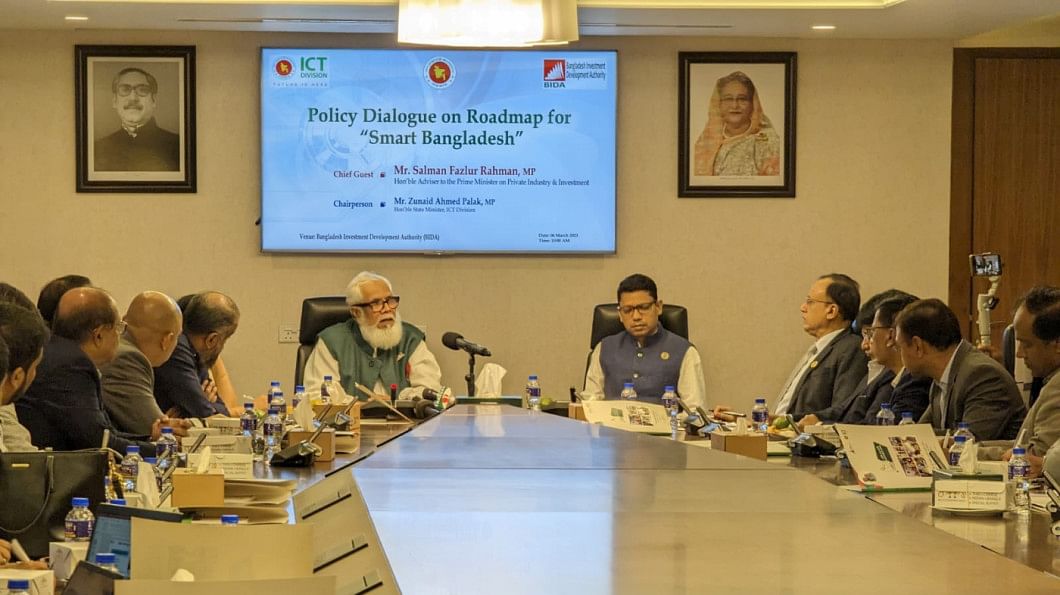 Bangladesh has the potential to export $3 billion worth semiconductors in the next five years, said Salman F Rahman, private industry and investment adviser to the prime minister.
The global semiconductor industry is worth of $3 trillion and many companies are now operating in Bangladesh's semiconductor industry also, for which the ICT ministry has prepared a roadmap, he said.
The fourth industrial revolution is going on, so it is time for working on artificial intelligence, Internet of Things and robotics, he also said.
Bangladesh will be able to come out of the 'Middle-income country" trap if it can utilise the advanced technologies, Rahman added.
He made the comments after a meeting on "Policy Dialogue on Roadmap for Smart Bangladesh" at the office of the Bangladesh Investment Development Authority in Dhaka's Agargaon today.
In the meeting, Zunaid Ahmed Palak, state minister for ICT, also spoke.