Bangladesh to buy LNG at $4 lower rates, fertiliser $21 higher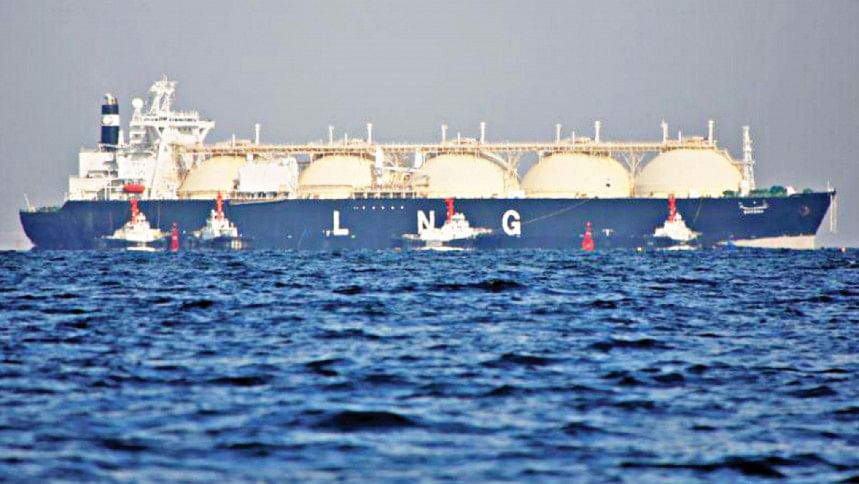 Bangladesh is going to buy liquefied natural gas (LNG) from the international market at $4 lower price than the previous but at the same time it will procure fertiliser by paying additional $21 a tonne.
The cabinet committee on purchase and economic affairs approved the proposal to import the fertilisers and LNG at a meeting chaired by Finance Minister AHM Mustafa Kamal today.
Diammonium phosphate (DAP) fertiliser is being bought for $1,177.50 per tonne, up from $1,156, Zillur Rahman Chowdhury, additional secretary to the cabinet, said in a virtual briefing after the meeting.
He, however, said the good news is that LNG is being bought at a lower price than before.
The price will be $26.40 per Metric Million British thermal unit (MMBtu), up from the previous rate of $29.25.
According to a notification of the finance ministry, a proposal of importing 33.60 lakh MMBtu LNG at Tk 909.14 crore has been approved.
Petrobangla is importing the LNG from M/S Vitol Asia Pte Ltd of Singapore.
On the other hand, the proposal of importing 40,000 tonnes of DAP fertiliser from Morocco at a cost of Tk 407.41 crore has also been approved, it said.