ADB maintains robust growth outlook for Bangladesh
Cuts forecasts for India, China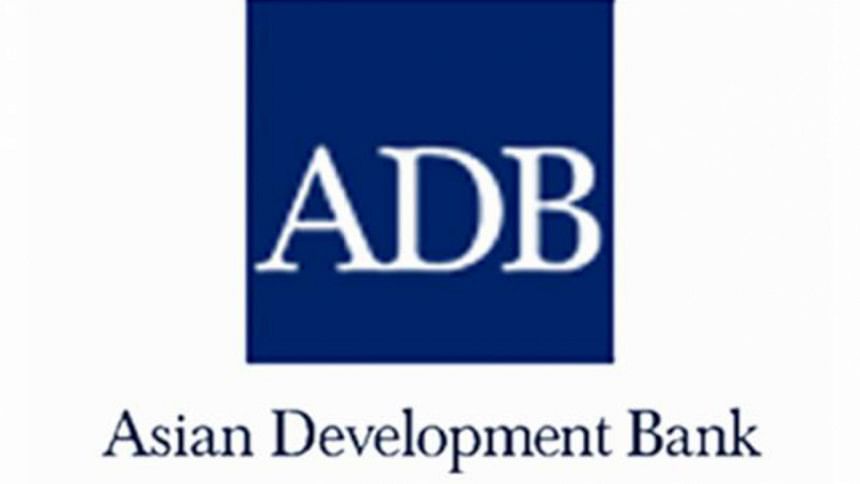 Bangladesh is expected to grow robustly in 2019 and 2020 riding on domestic consumption and strong remittance earnings, said the Asian Development Bank yesterday as it kept the growth outlook for the country unchanged.
In a supplement to its Asian Development Outlook 2019 Update, the Manila-based lender, however, trimmed its forecasts for economic growth in developing Asia this year and next year as growth in China and India is weighed down by both external and domestic factors.
The ADB now expects gross domestic product (GDP) in the region to expand 5.2 percent in both 2019 and 2020, down from the September forecast of 5.4 percent for this year and 5.5 percent next year.
According to the latest outlook, Bangladesh will post 8.1 percent GDP growth in 2019 and 8 percent in 2020, unchanged from its previous outlook published in September.
On Tuesday, the government released the final GDP figure for the last fiscal year. It showed that the economy grew 8.15 percent in 2018-19, the fastest in the Asia-Pacific region. The projection for the current fiscal year is 8.2 percent.
The ADB said Bangladesh's accommodative policy on credit to the private sector is expected to promote investment, and strong remittances, which surged by 20.5 percent in the first four months of the current fiscal year, will stimulate domestic demand.
"Despite a slight reduction in the first quarter, exports are expected to pick up thanks to trade redirection and the government's fiscal support to export-oriented businesses."
The ADB cut its economic growth forecasts for two of the region's biggest economies: India and China.
India's growth is now seen at a slower 5.1 percent in fiscal year 2019 as the foundering of a major nonbanking financial company in 2018 led to a rise in risk aversion in the financial sector and a credit crunch. Also, consumption was affected by slow job growth and rural distress aggravated by a poor harvest.
Growth should pick up to 6.5 percent in fiscal year 2020 with supportive policies. In September, the ADB forecast India's GDP to grow 6.5 percent in 2019 and 7.2 percent in 2020.
Growth in China is now expected at 6.1 percent this year and 5.8 percent next year due to trade tensions and a slowdown in global activity coupled with weaker domestic demand, with family wallets being hit by pork prices that have doubled relative to a year ago.
Growth could accelerate, however, should the United States and China come to an agreement on trade, the report says. In September, the ADB forecast GDP growth of 6.2 percent in 2019 and 6 percent in 2020.
"While growth rates are still solid in developing Asia, persistent trade tensions have taken a toll on the region and are still the biggest risk to the longer-term economic outlook. Domestic investment is also weakening in many countries, as business sentiment has declined," said ADB Chief Economist Yasuyuki Sawada in a press release.