2020 has been very kind to Islami Bank
Deposits and remittance reach new high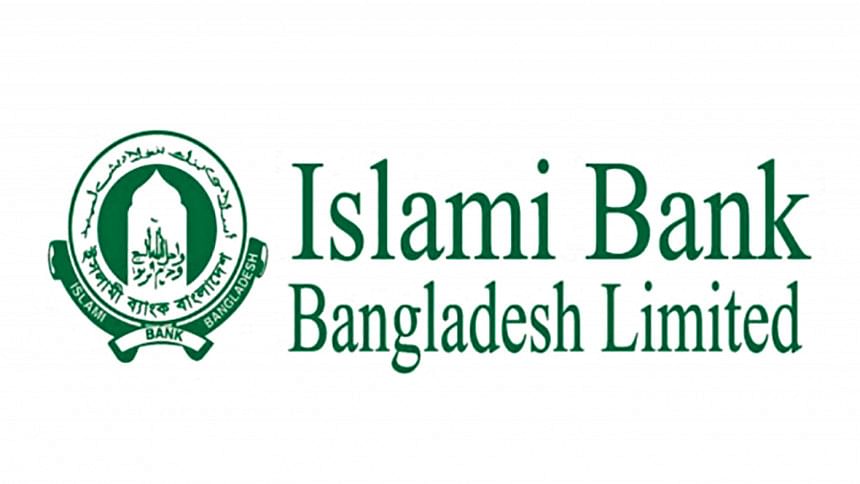 Every cloud has a silver lining, this famous adage rings true for Islami Bank as the ongoing coronavirus pandemic seems to have acted as a boon for the financial institution.
The bank has been blessed with two milestones, recently. The first is that deposits with Islami Bank crossed the Tk 1 trillion or Tk 100,000 crore-mark on June 30, a significant feat for any bank in Bangladesh.
The second is that it surpassed all previous records to rake in the highest amount of foreign remittance in the bank's history.
"These are undoubtedly big achievements for us. Our seamless service during this crisis period has increased customer trust on the bank," Md Mahbub-ul-Alam, managing director of Islami Bank, told The Daily Star yesterday.
In the last six months, the bank received new deposits worth Tk 5,500 crore, which is another record for the country's largest private sector lender.
"We never received such a large amount of deposits in the first six months of any year in the history of our bank."
At present, deposits with state-owned Sonali Bank amount to upwards of Tk 120,000 crore. However, a significant portion of that amount comes from the government. In the case of Islami Bank, most of the deposits made are from general customers.
The managing director outlined three of the main reasons behind the bank's success in securing deposits.
First, there is a considerable inflow of remittance, 30 to 40 per cent of which is not immediately withdrawn by the beneficiaries, leading to an increase in deposits.
Meanwhile, the other two factors are the bank's ability to provide uninterrupted customer service and expanding agent banking network.
"In the early days of the pandemic, thousands of people lined up in front of banks to withdraw money. At that time, I told my officials to never discourage people from withdrawing money."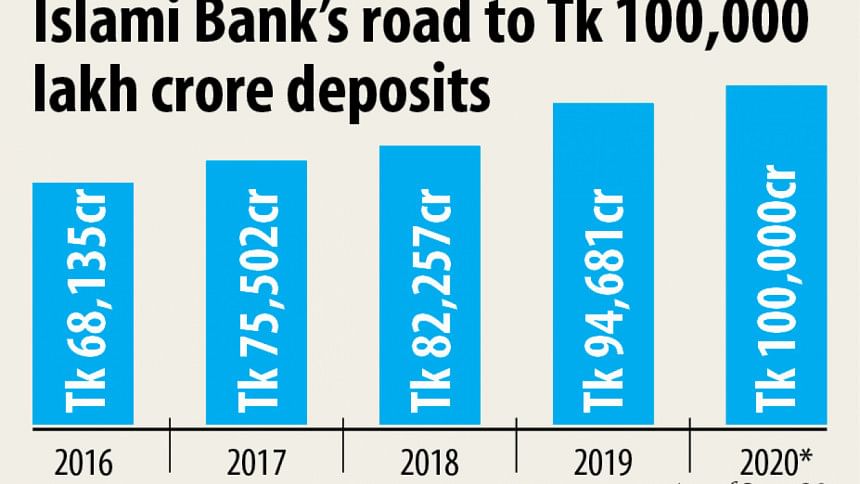 As a result, even though more people withdrew money, the few who deposited money made bigger deposits.
Besides, after the bank changed ownership, the company's customer reach was significantly widened, Alam said.
In May, the total value of remittance received by Islami Bank was $461 million. The bank never received more than $400 million before this.
In June, remittance collection jumped 116 per cent year-on-year to $575 million.
The bank is making significant contributions to the national reserve (foreign exchange reserves) by increasing remittance inflow through its banking channels, according to its MD.
At present, Islami Bank's market share in remittance collection is 32 per cent while it was 19 to 22 per cent before April.
During the lockdown, the government allowed branches to be opened for three days a week.
"However, we always at least kept one of the employees on duty to run our agent banking. So, we were able to provide every customer with the money sent by relatives during the crisis in a timely manner."
About 40 per cent of the bank's remittance is disbursed through its agent banking channels. Currently, it has 1,200 agent outlets across the country.
"Furthermore, we have a strong relationship with two banks in Saudi Arabia and 24 exchange houses in Dubai. Money transfer companies like MoneyGram and Western Union have tremendous faith in us because of our services."
The head of MoneyGram's Asia Pacific region recently congratulated Islami Bank for being its fastest-growing remittance-handling bank, Alam said.
Islami Bank has 357 branches, 43 sub-branches, 660 own and about 11,000 shared ATM and CRM booths.
Through modern information technology and sincere customer service, the bank has become a unique institution with the trust and confidence of the public, irrespective of class, profession, religion or caste.
The bank's client base has grown significantly this year. At present, the number of customers the bank deals with is about 15 million.
Islami Bank began its agent banking activities in 2017 to make banking services available for people deprived of financial services.
Presently, the number bank's agent banking outlets handle more than 7 lakh customers while the value of deposits made through the system is the country's highest at Tk 2,600 crore.