200 garment factories yet to pay workers' salaries, bonuses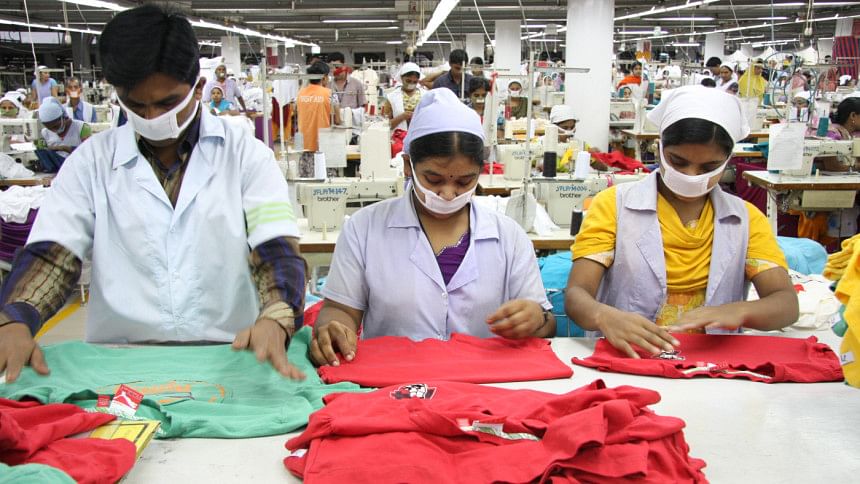 Some 200 garment factories are yet to pay the workers' salaries and bonuses as of today although the Eid festival is just knocking at the door, union leaders said.
"Nearly 10 per cent of the factories did not disburse the salaries and bonuses yet," said Md Towhidur Rahman, president of Bangladesh Apparel Workers Federation.
Many factories have been working to complete the payment at the last working day before the Eid, Rahman told The Daily Star by phone.
However, Faruque Hassan, president of Bangladesh Garment Manufacturers and Exporters Association, said 99 per cent of the factories have already paid the bonus and 97 per cent paid the salary to the workers as of May 11.
Primarily, some 40 factories were struggling to pay the workers, but with intense monitoring and consultation with the banks the problems were solved, he said.
"Now, three to four small factories are in financial trouble and we are hopeful that the workers of those troubled factories can be paid by tomorrow [Wednesday] as the banks have already assured us."
Nazma Akter, president of Sammilito Garment Sramik Federation, a workers' platform, also said more than 90 per cent factories have paid the salary and bonus to the workers so far.