118 tonnes RMG goods seized on money laundering charges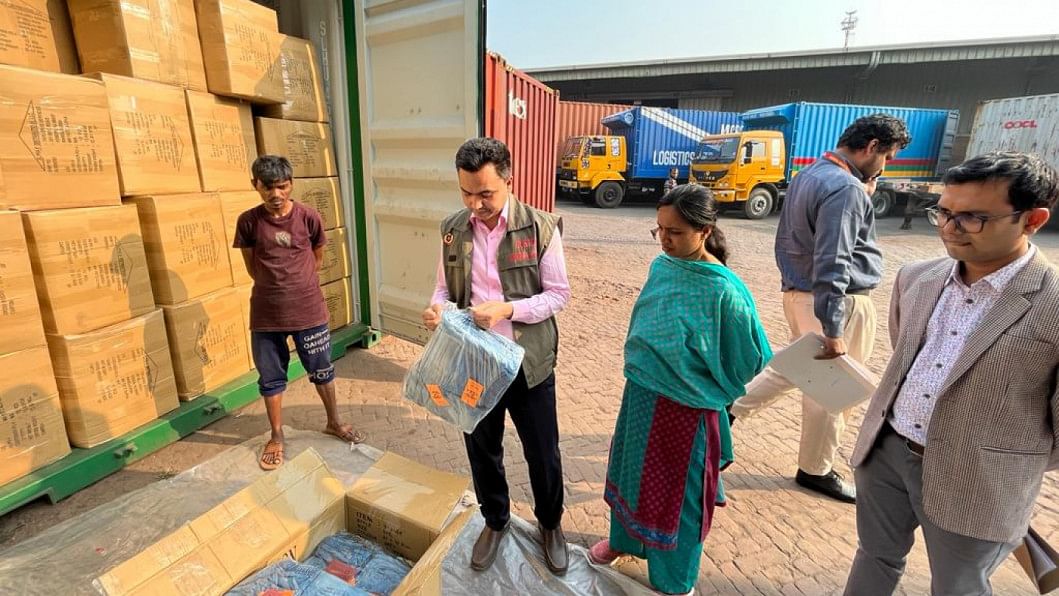 The Customs Intelligence and Investigation Directorate (CIID) has seized nine consignments of Sabiha Saiki Fashion, as it was found that the Dhaka-based exporter was supposedly laundering money by shipping goods with fake documents.
The directorate found that the company exported 85 consignments worth Tk 22 crore through Chattogram port in the last three years since January 1 of 2020, but, so far, no foreign currency was repatriated to Bangladesh against those.
The directorate officials told The Daily Star that they temporarily halted process of the bill of exports of new 15 consignments of Sabiha Saiki Fashion when signs of fraudulence were found in their primary investigation.
On January 31, a team of the directorate from its Chattogram office started an investigation on the consignments immediately before their shipment from a private inland container depot in the port city.
It found that six out of the 15 consignments had already been shipped and the rest nine were waiting at the depot for shipment.
A senior official of the directorate said Agrani Bank's name was mentioned in the documents, including the bill of exports, of those 15 consignments, but the bank's head office told the newspaper that it has no client named Sabiha Saiki Fashion.
It proves that the shipments were done using documents of other firms or through fake letter of credit or sales contract, the directorate officials said.
Moreover, the physical examinations found a number of falsely declared cargoes inside the seized nine consignments, according to a press release issued by the CIID today.
It was declared in the documents that the consignments will carry t-shirts and ladies dress, but the officials found baby attires, jeans pants, shirts and shawls, according to the press release.
The seized nine consignments were carrying 118 tonnes of goods worth Tk 3 crore.
Officials said the exporter denied having any relation of his firm with these consignments and he has filed a general diary (GD) with Uttara West Police Station in this regard.
Md Shakil Khandokar, deputy director of CIID of Dhaka, said the GD was lodged on January 31 and it seemed that it was lodged immediately after the initiation of the operation at the depot.