LG Butterfly gifts smart phones to Rajshahi Kings players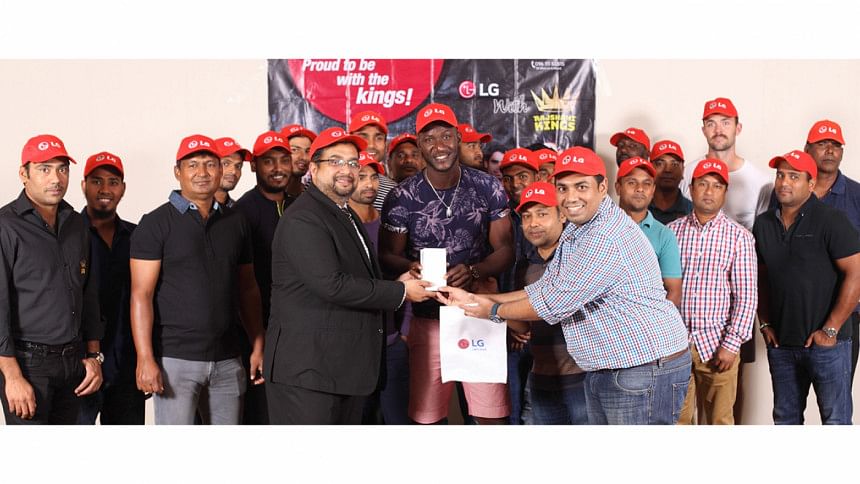 Congratulating the Rajshahi Kings for making it to the finals of Bangladesh Premiere League (BPL), Butterfly Marketing Ltd presented 30 officials and players of the team with LG smart phone sets.  
Company's CFO Mostofa Kamal Ahmed and Head of products and marketing Muntasir Chowdhury handed over the sets at a programme held in Hotel Le Meridian in Dhaka on Thursday, according to a press release of LG butterfly.
Mostofa Kamal and Muntasir Chowdhury also wished the team luck for the finals.

LG Butterfly is the main sponsor of Rajshahi Kings' in the BPL of 2016.