Job market in Singapore still weak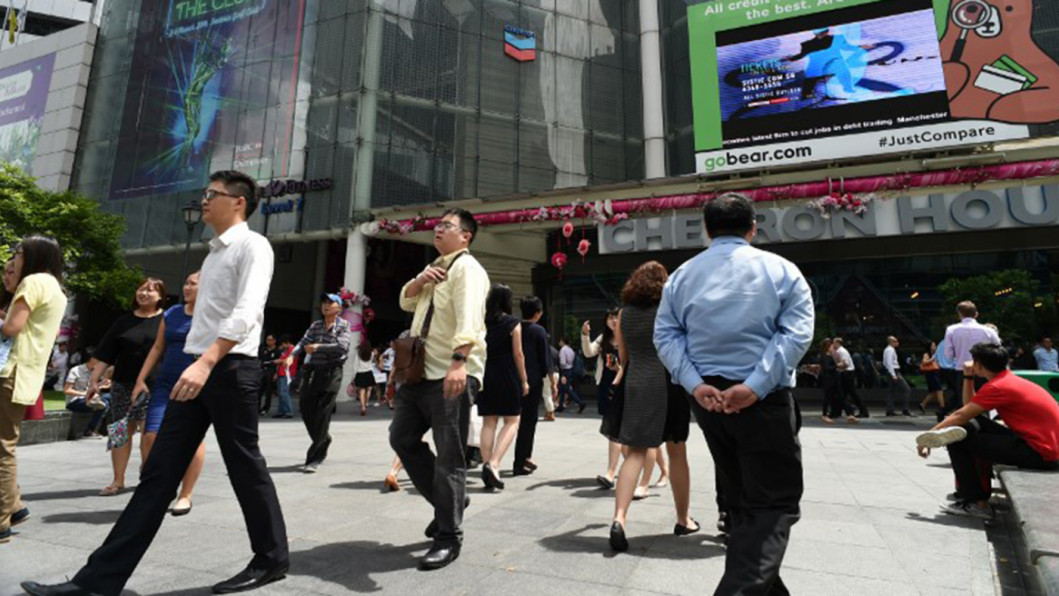 Singapore has been reporting more cheerful economic growth numbers this year but this pick-up is not translating into a stronger labour market.
Economists and government officials say the employment outlook is expected to remain lacklustre as growth has been uneven across sectors.
The Ministry of Trade and Industry (MTI) on Friday (Aug 11) narrowed up its forecast for economic growth this year to 2 to 3 percent, from an earlier estimate of 1 to 3 percent.
It announced this alongside the release of the latest Economic Survey of Singapore, which showed the economy expanded 2.9 percent in the April to June quarter compared with the same period a year earlier. This was faster than the 2.5 percent growth in the preceding quarter and also an upward revision from an earlier estimate of 2.5 percent.
In contrast to these stronger figures, the labour market has been faring less well.
Total employment fell for the second quarter in a row in the April to June period, with 8,400 fewer workers - not including foreign domestic workers - in jobs, according to Manpower Ministry (MOM) data out last month.
The overall unemployment rate remained at 2.2 percent, unchanged from the first quarter.
But the rates were still elevated, the ministry said, being 0.1 to 0.2 percentage points higher than a year ago.
The manufacturing sector saw employment fall for the 11th consecutive quarter, by 2,500. In construction, employment fell for the fourth straight quarter by 9,500, while the service sector added 3,400 workers, excluding maids.
In a research report released last month, Bank of America Merrill Lynch economist Mohamed Faiz Nagutha said Singapore's labour market has remained weak "for the simple reason that the recovery has not been strong or broad enough".
This "jobless recovery" is chiefly due to the manufacturing sector, which has shed workers for 11 straight quarters even though pick-up in demand for Singapore's exports has helped boost factory output growth. The sector, which makes up a fifth of the economy, saw employment fall 2,500 in the second quarter.
Growth in manufacturing has been driven largely by electronics and precision engineering, but the marine and offshore segment remains weak due to low oil prices and has been the main reason behind job losses in the sector, said Terence Ho, the divisional director for manpower planning and policy at MOM, on Friday (Aug 11) at a press conference about the latest quarterly economic numbers.
MTI economics division director Yong Yik Wei added that the construction sector - which has been shrinking on the back of weak private sector building - has also contributed to employment declines.
Faiz noted in his report that "a large part of the blame can be placed on the struggling marine and offshore engineering segment, but employment in the electronics segment has also declined slightly despite the blockbuster ...jump in production."
"Substantial employment gains are unlikely to materialise in the sector given falling investment commitments levels and shift away from production activities," he added, noting that the services sector, while still creating jobs, has been unable to fully absorb the excess labor released from manufacturing as it has seen lacklustre growth since 2015.
MOM's Ho said the employment outlook will likely remain "modest" for this year in line with uneven economic growth.