'GP-Robi's conflict with BTRC to be resolved in 3 weeks'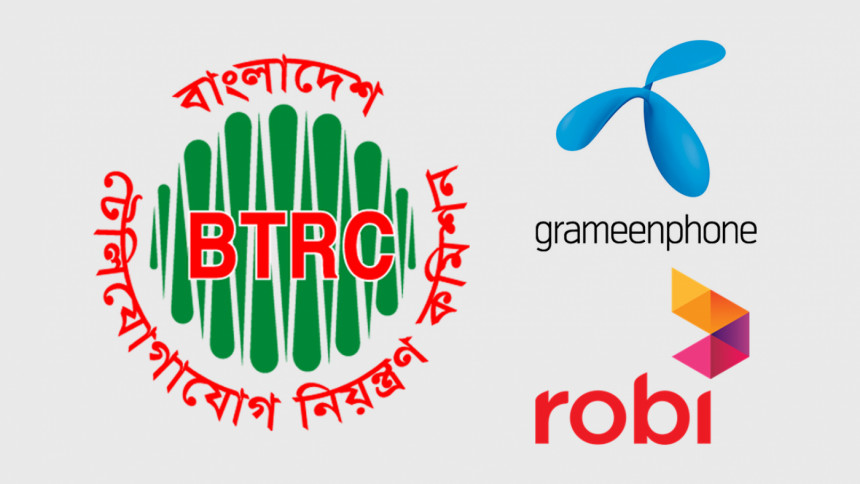 The ongoing conflict between top two mobile phone operators and the BTRC over the payment of the telecom regulator's dues will be resolved through discussion within three weeks, Finance Minister AHM Mustafa Kamal said today.
"We will reach at a solution over the conflict of Grameenphone and Robi with the BTRC for their failure to pay unpaid dues. The conflict will be resolved through discussion within three weeks," he said.
Mustafa Kamal was speaking at a joint press briefing with Telecom and ICT Minister Mustafa Jabbar at his office, where Chief Executive Officer (CEO) of Grameenphone Michael Foley, among others, was present.
Earlier, the finance minister held a meeting with Bangladesh Telecommunication Regulatory Commission (BTRC), Grameenphone and others.
Kamal said it was decided in the meeting that the BTRC will withdraw the show cause notice which was issued to the Grameenphone and Robi.
Besides, the two operators will also withdraw the case filed with a Dhaka court, he said.
On September 5, BTRC issued show cause notices to Mobile carriers Robi and Grameenphone asking them to explain within 30 days why their lincences would not be cancelled for not paying the dues.
Robi and Grameenphone, on August 25 and 26 respectively, filed two cases with a Dhaka court, seeking permanent injunctions against the telecom regulator's audit claims of Tk 13,447 crore.