UAE, China promise Pakistan $1.3b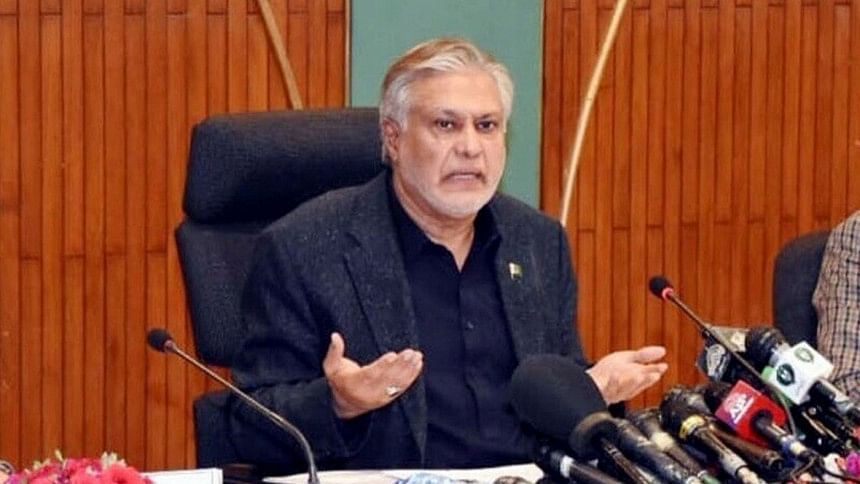 Pakistan announced financial support Friday from the United Arab Emirates and China totalling $1.3 billion, giving the ailing economy a shot in the arm as it seeks to meet conditions for the resumption of an International Monetary Fund bailout.
Finance Minister Ishaq Dar said the UAE had promised a billion dollars to prop up Pakistan's forex reserves -- which at their current level of $4.04 billion can barely pay for four weeks of imports.
China on Friday released $300 million to Pakistan -- the last tranche of a $1.3 billion rollover loan, Dar said.
"UAE authorities have confirmed to IMF for their bilateral support of US$ one billion to Pakistan," Dar tweeted.
He added that the country's central bank was preparing the documentation to receive the deposit.
Pakistan signed a $6.5 billion bailout package with the IMF in 2019, but has repeatedly reneged on conditions and so far just $3 billion has been released.
The IMF insists the nuclear-armed nation of 220 million people must boost its pitifully low tax base, end tax exemptions for the export sector, and raise artificially low petrol, electricity and gas prices meant to help low-income families.
The country's hopes for another round of IMF funding also depend on friendly countries rolling over existing loans or providing additional support.
Faisal Shaji, chief strategy officer at Standard Capital Securities, said it appeared the latest funding would put Pakistan back "on (the) IMF-laid track".
"One must be optimistic of getting IMF funding resumption now," he told AFP.
Pakistan's economy has crumbled alongside a simmering political crisis, with the rupee plummeting and inflation at decades-high levels, while devastating floods and a major shortage of energy have piled on further pressures.
Year-on-year inflation hit 35.37 per cent in March -- the highest in nearly five decades -- while the average inflation rate for the past year was 27.26 per cent.
The South Asian nation's enormous national debt -- currently $274 billion, or nearly 90 per cent of gross domestic product -- and the endless effort to service it makes Pakistan particularly vulnerable to economic shocks.