Japan sees positive signs to escape deflation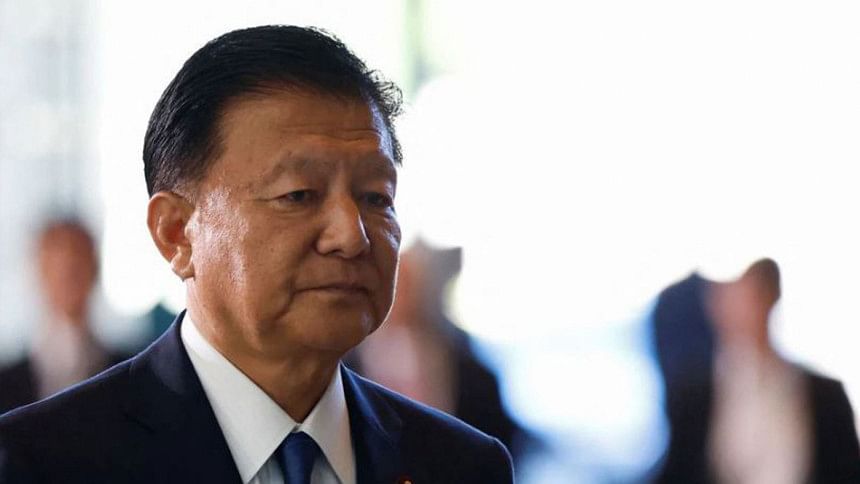 Japan's new Economy Minister Yoshitaka Shindo said on Thursday that positive signs were emerging in output gaps and other areas for the economy to escape deflation.
However, Shindo told his inaugural press conference that those signs must gather strength before declaring victory over deflation, a cycle of persistent price declines that stunts economic growth.
"It's important to achieve private demand-led growth and exit from deflation," Shindo said, echoing the resolve expressed by Prime Minister Fumio Kishida a day earlier.
Asked whether the end of deflation is prerequisite for phasing out monetary stimulus, Shindo declined to comment on monetary policy.
Shindo replaced Shigeyuki Goto as economy minister in a cabinet reshuffle on Wednesday and will play a pivotal role in compiling the new economic package.
"I want to make it bold," he said.
The new package could further strain a public debt burden that is running at more than double the size of the economy, the world's third largest and the heaviest among industrialised nations.
"The primary balance target can be met by putting the economy on track for growth ... We must achieve both growth and fiscal reform," Shindo said.
Kishida said on Wednesday that he would order his cabinet next month to compile a new economic package to ease the pain of rising fuel and other living costs, and to craft a supplementary budget to fund it at an appropriate time.