No food crisis during flood: Muhith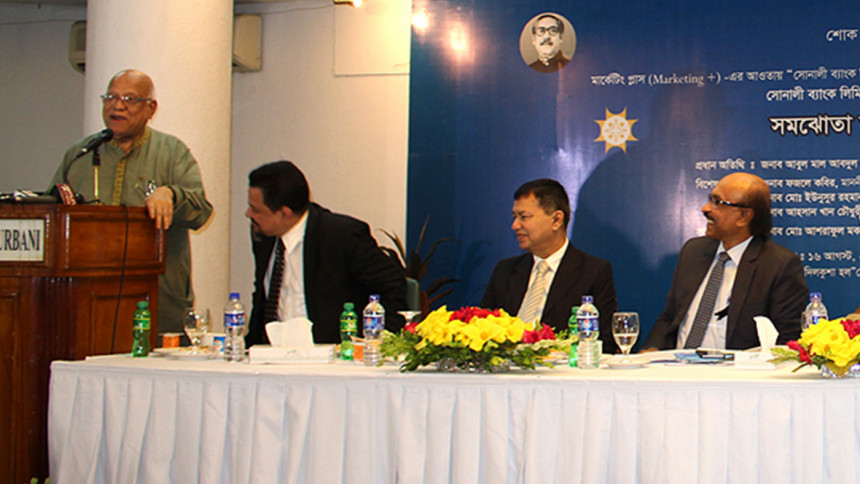 There will be no food crisis in Bangladesh due to the ongoing flood, Finance Minister AMA Muhith said today stressing that the government has the ability to import staples at a higher rate if necessary.
"The price of rice has increased. But even then we must import rice. If extra spending is necessary, the government has the capacity to do it," the minister said at a programme in Dhaka.
Bangladesh is experiencing a flood which is feared to be vastly devastating. It has already inundated the northern part, from where the majority of domestic rice supplies are harvested.
"There is a crisis for the flood, but our government is ready to tackle it," Minister Muhith said.
Muhith was speaking as chief guest at an agreement signing programme of Pran Rfl Group and Sonali Bank at Hotel Purbani in Dhaka.
Bangladesh Bank Governor Fazle Kabir, Pran Rfl's Chairman and CEO Ahsan Khan Chowdhury and Sonali Bank's managing director were among those present at the signing.